Dad married Deana on November 9, 2007. Deana's sister is Natasha.
Natasha's Wedding to Sergay
July 11, 2009 with a 2-Day Celebration (Prazdnick)
Mogilyov, Belarus
Though "family", this is a good EXAMPLE of a
Traditional Belarusian First Marriage,
and is presented here for its cultural and historic value to all,
as well as showing pictures of Dad and his Belarusian Family

(Put cursor on pictures to see captions!)



Deana, Robert, and Dad arrived early at the Palace of Marriage, ZAGS
(on Sovietskaya Ploshyet (Soviet Square), Mogilyov, Belarus)
Marriage of Sergay and Natasha in ZAGS' "Palace of Marriage"
ZAGS, eponym in Russian for, ЗАГС, standing for "Запись Актов Гражданского Состояния"
meaning "Repository of the Documents of the Civilian's Condition"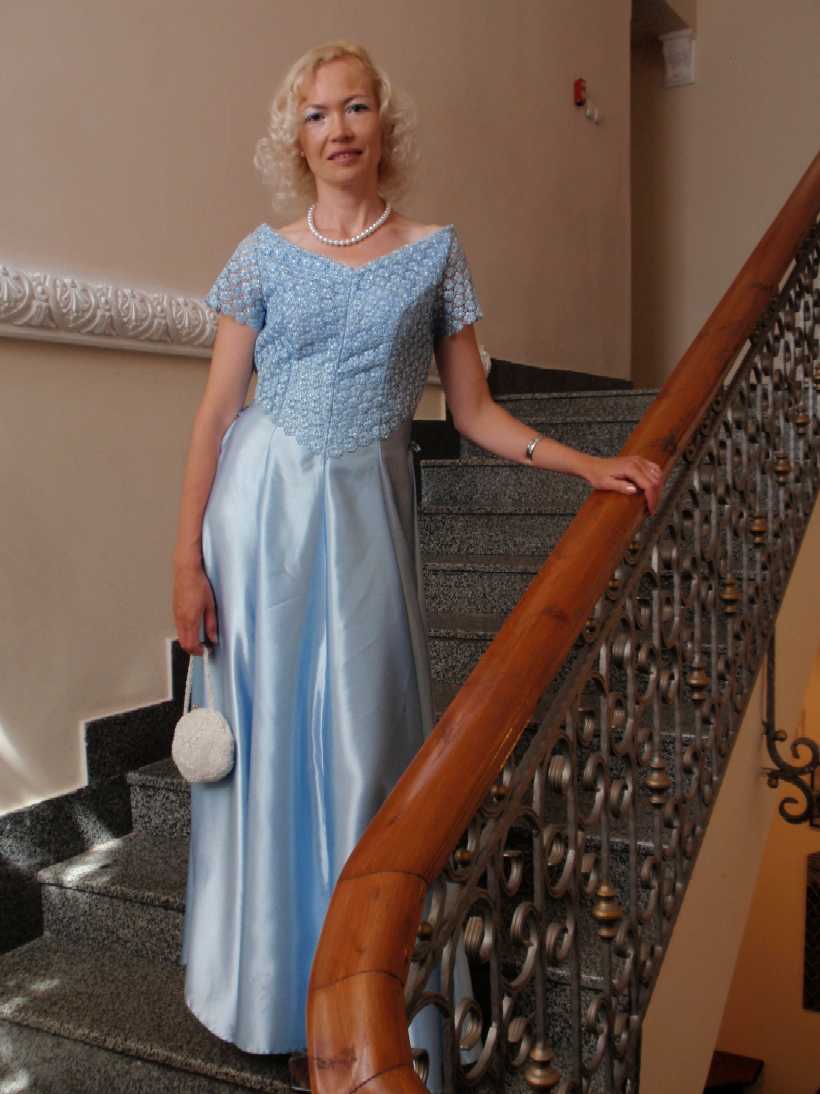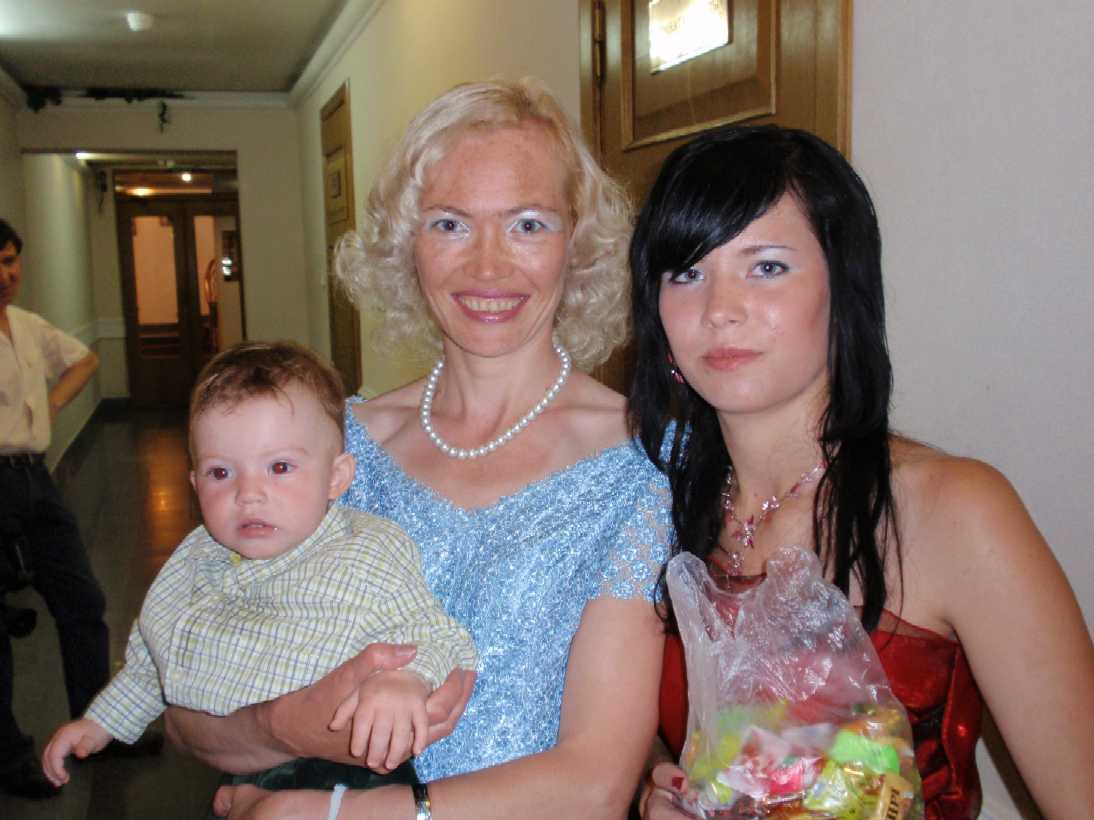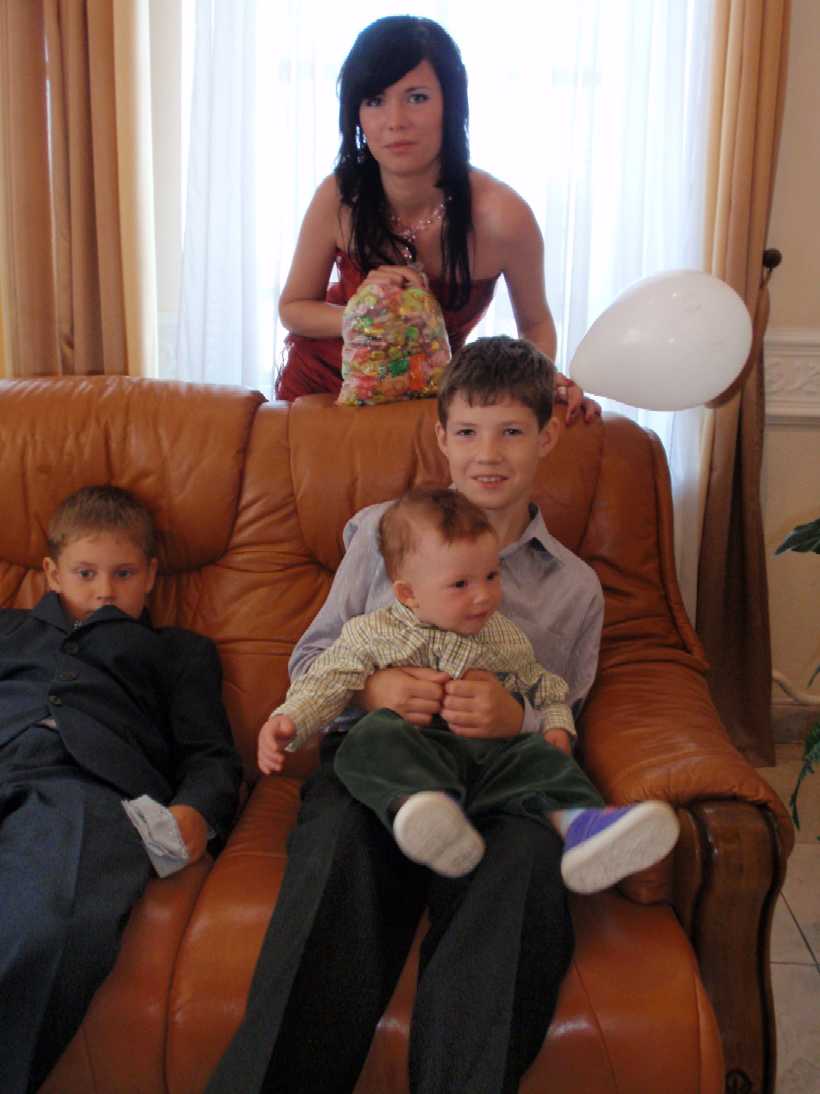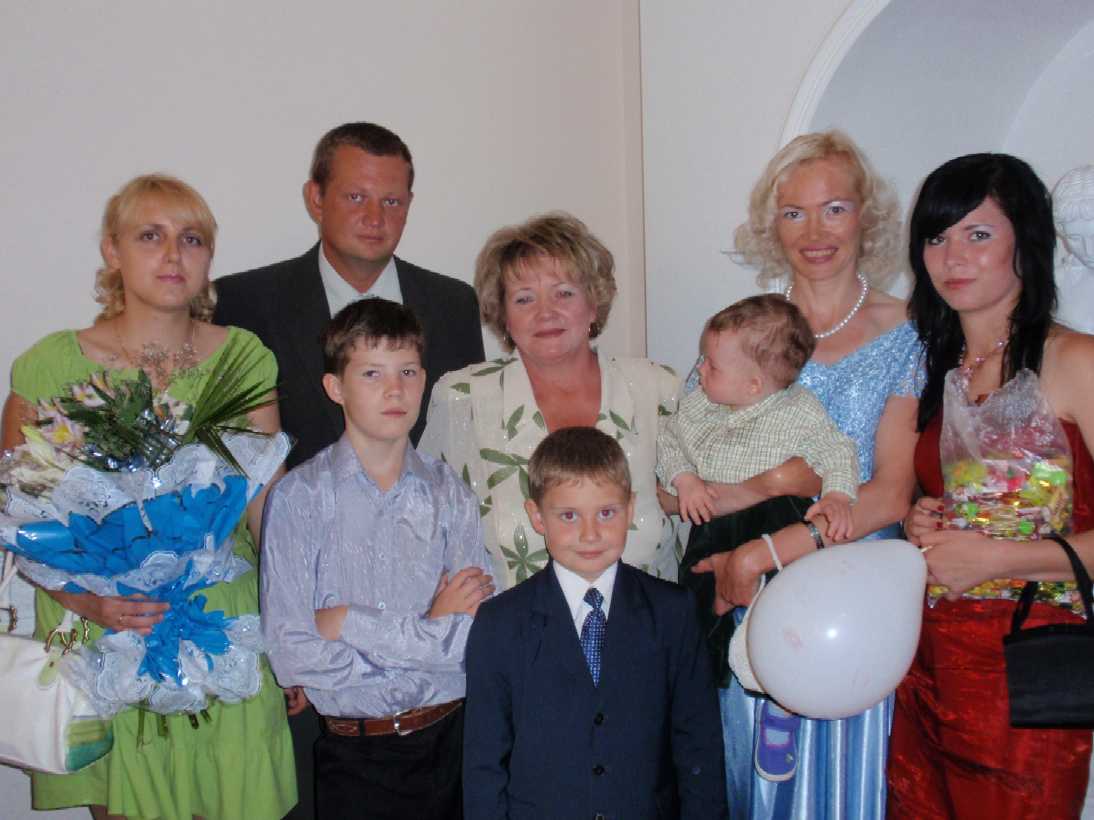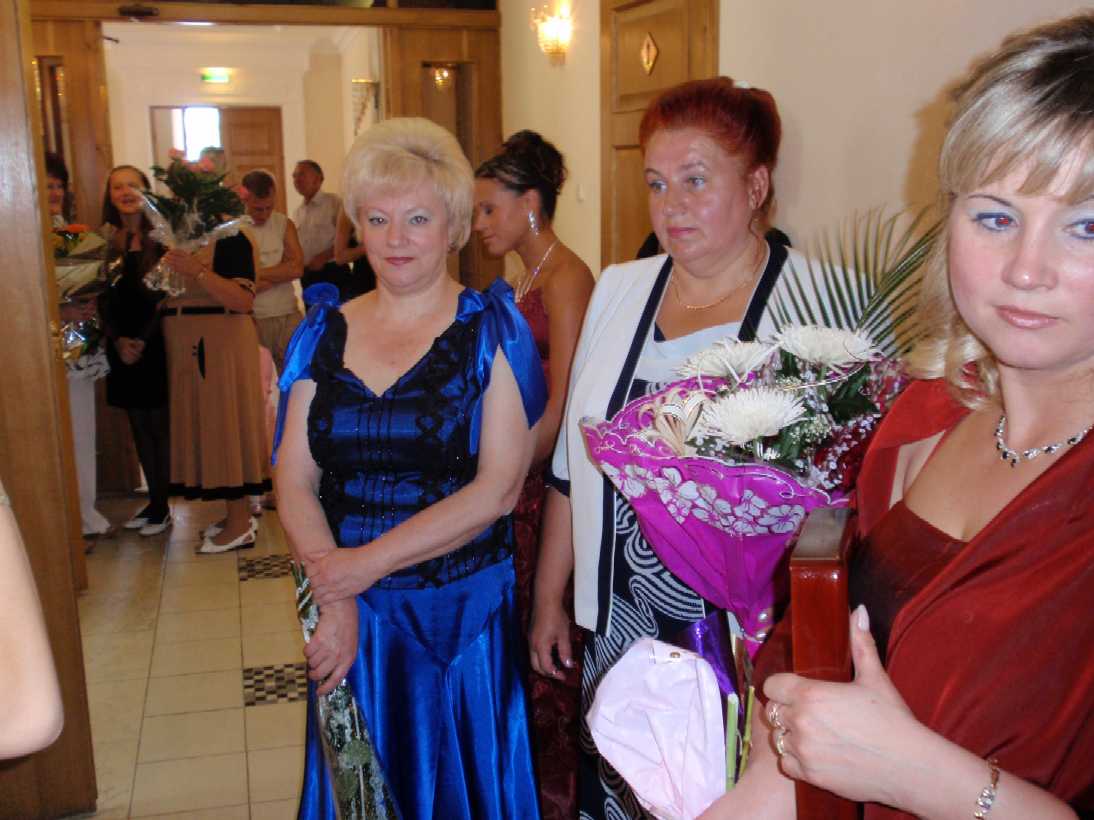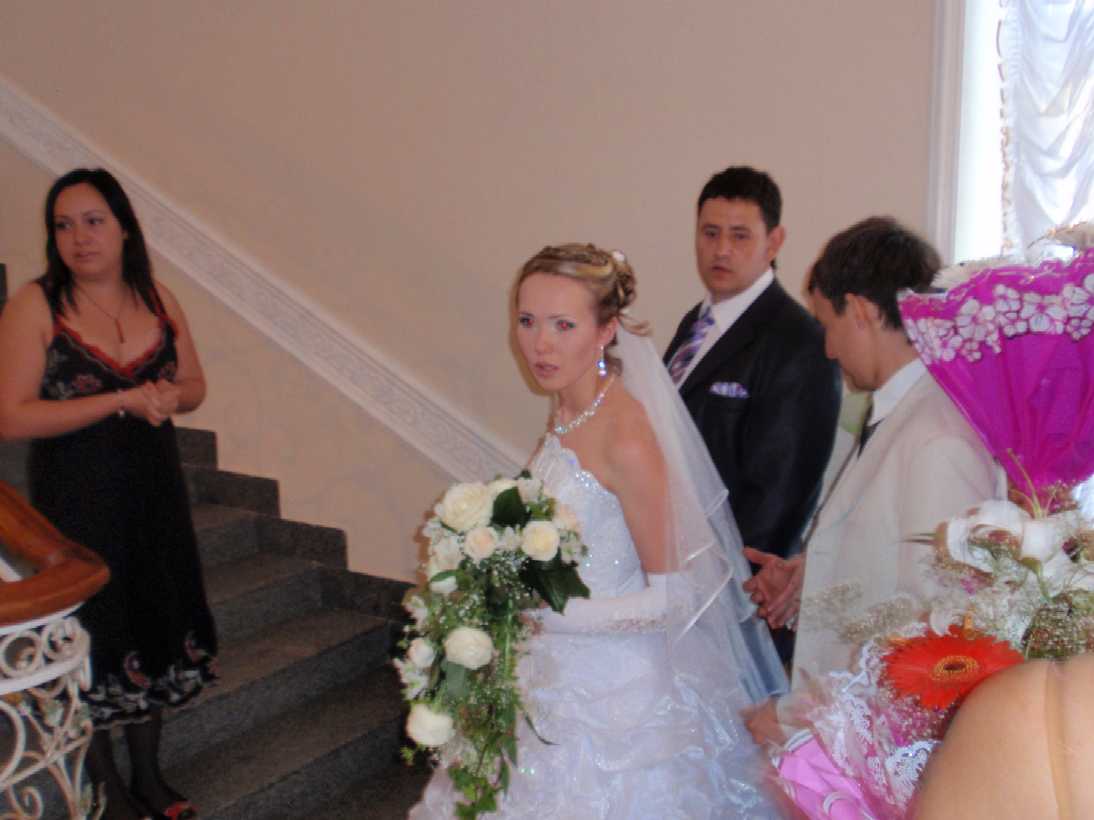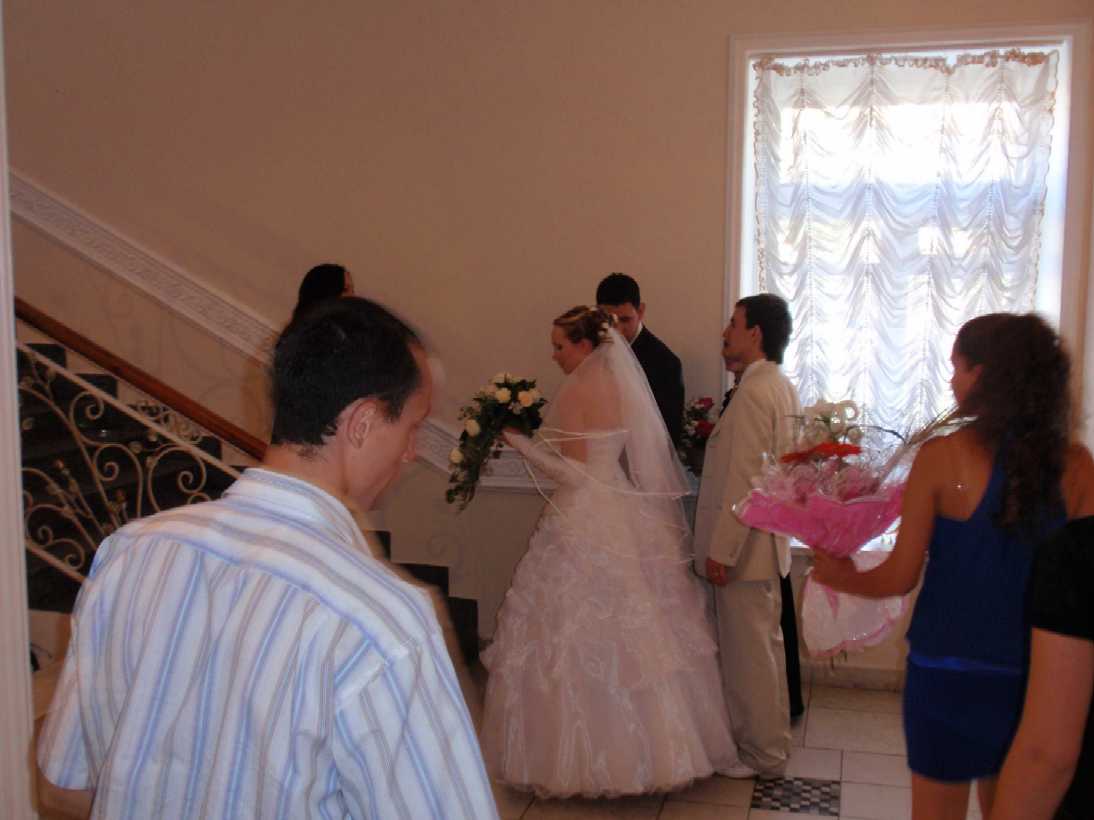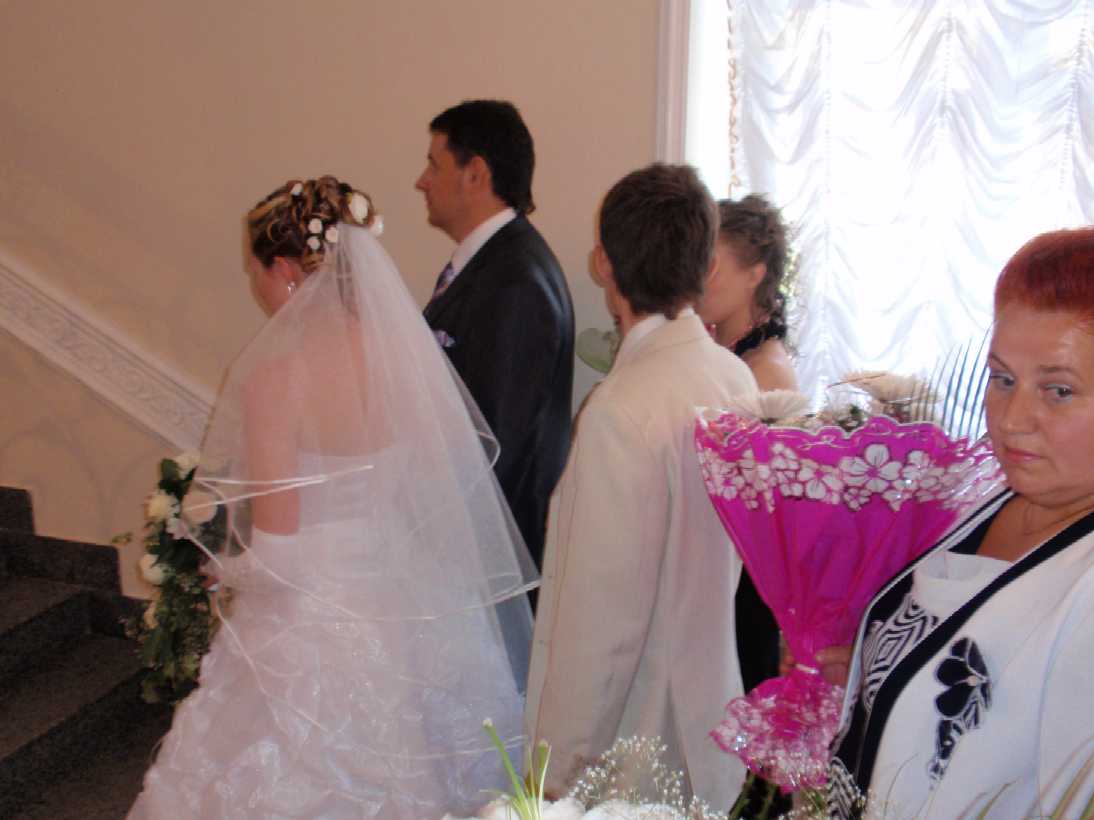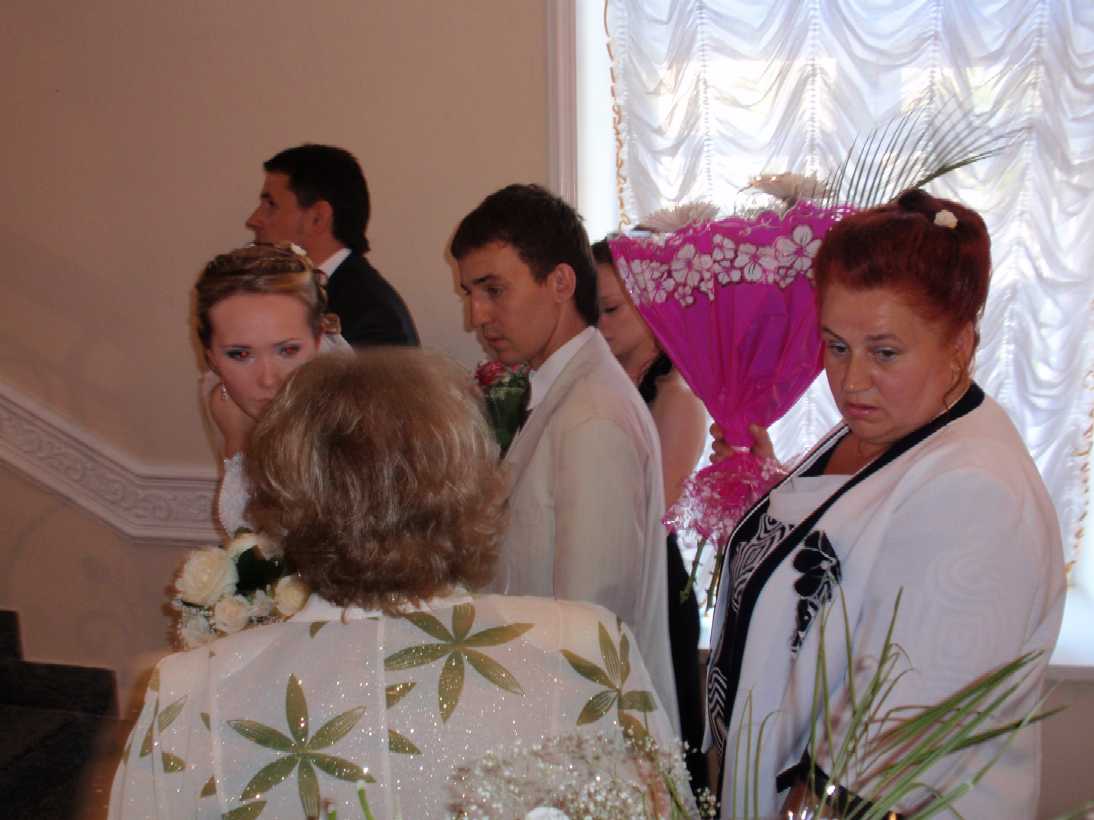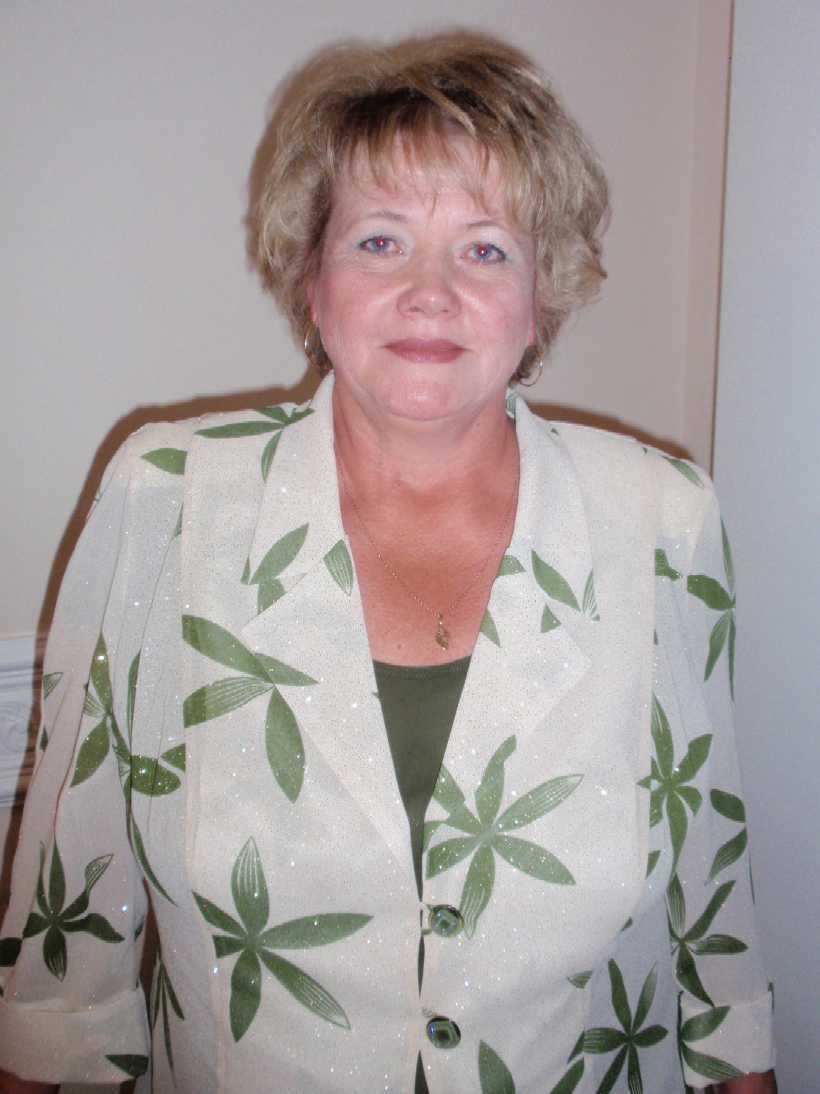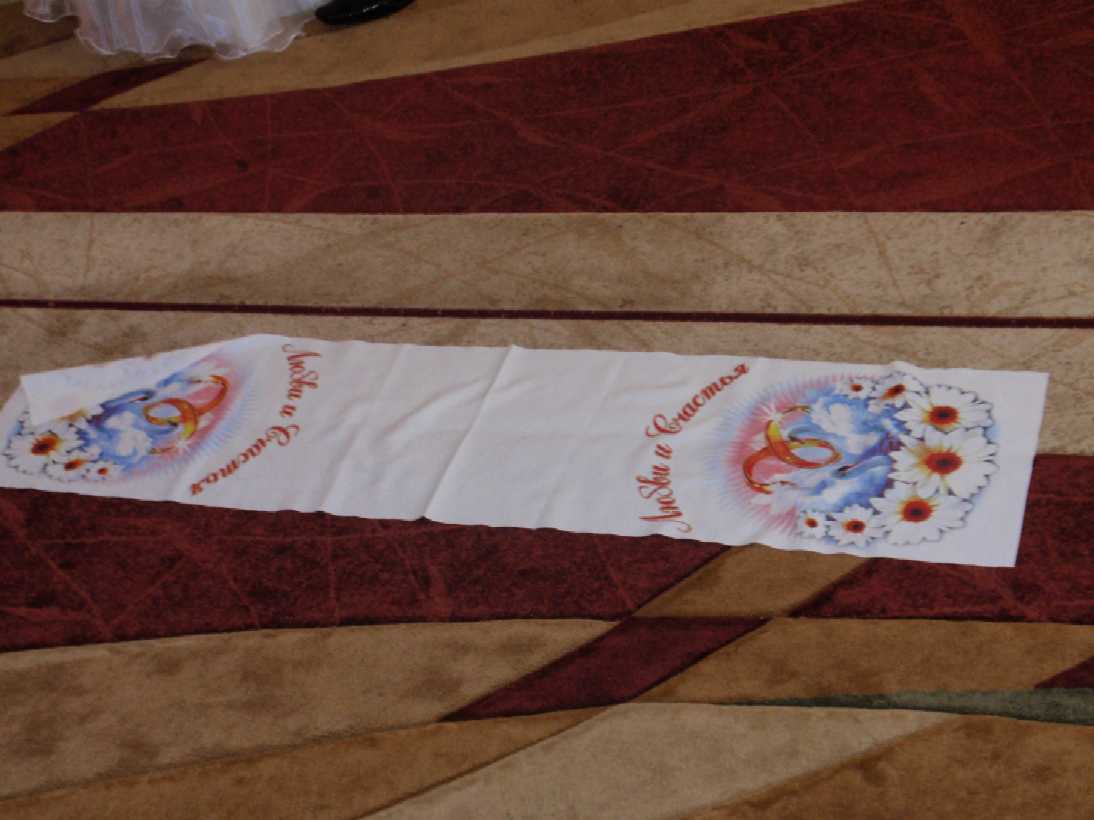 ***********************************************************

CLICK for video of final offical act and clapping...and Robert's voice too! :)
Note: to open video you may have to click continue 2 to 4 times to actually open your video player.



***********************************************************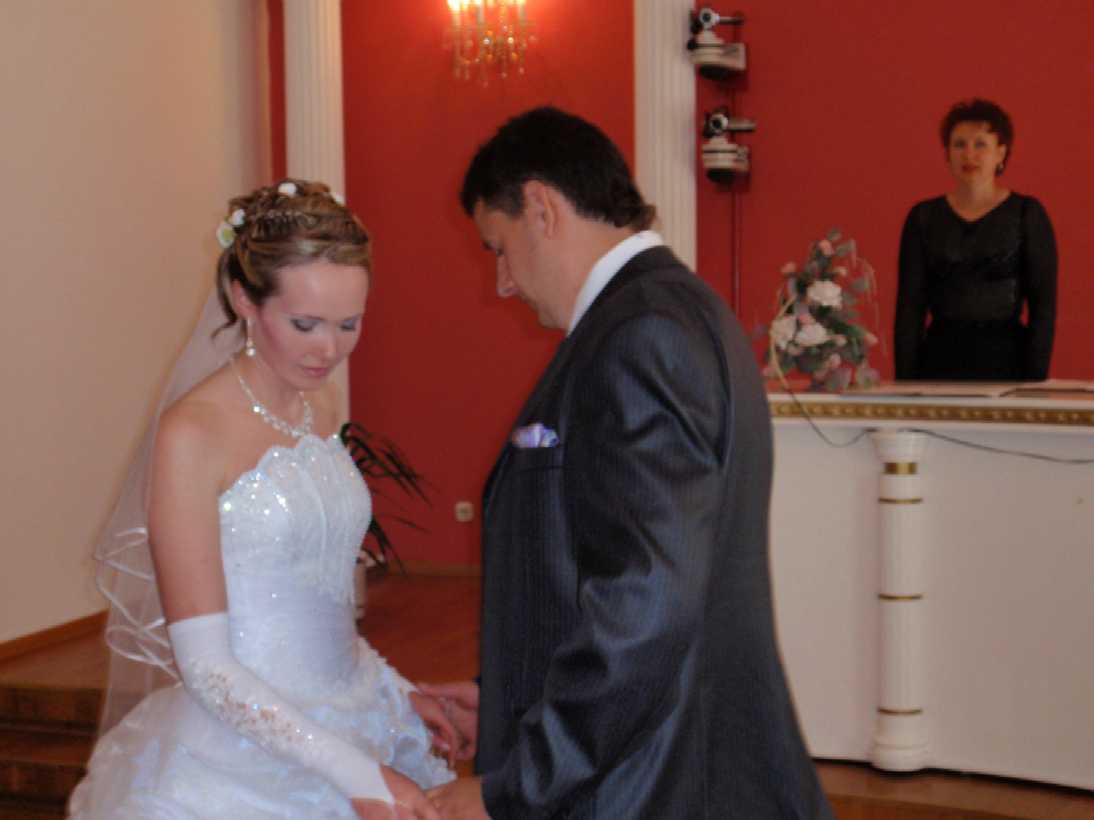 Exit from ZAGS' Front Door onto Sovietskaya Square for Photographing
Photographs at St. Nicholas Cathedral
(where Deana & I have often gone on Sundays as this is of Deana's faith)
Next Stop on the Photo-taking Tour Was at a
"Holy Fountain" Whose Waters Have Some Special Powers
Sergay threw some drops from the fountain itself on Dad!
Prazdnick!
Праздновоние или Праздник
(Words mean "Celebration or Festival")
After the Wedding itself, to which famiy and closer friends are invited, including the tour in cars provided by the couple, comes the dinner, entertainment, dancing, and many, many toasts....starting with family. Dad, being a brother-in-law, gave a toast (with a soft-drink in his glass) in a few simple words po-ryssky. You will see that there is more food than can be eaten...and more is brought regularly! This goes on for 6 to 7 hours!

The next day for family and close friends there is more food and celebration. Whereas the wedding-day celebration is in a large hall and for many, this was outdoors near a lake in a park carved out of the woods, under a shelter, with a tower-shaped indoors barbeque. This too lasted for many hours. A rainstorm came and went.

Alexander, an uncle of Sergay, provided live music by playing and at times singing (and sometimes others would join in) his accordian. During the dancing on the first day, we had disco music (very loud!)

CLICK HERE for short video of Alexander playing during photography on Sovietskaya Ploshyet!
*** The First Day of Prazdnick ***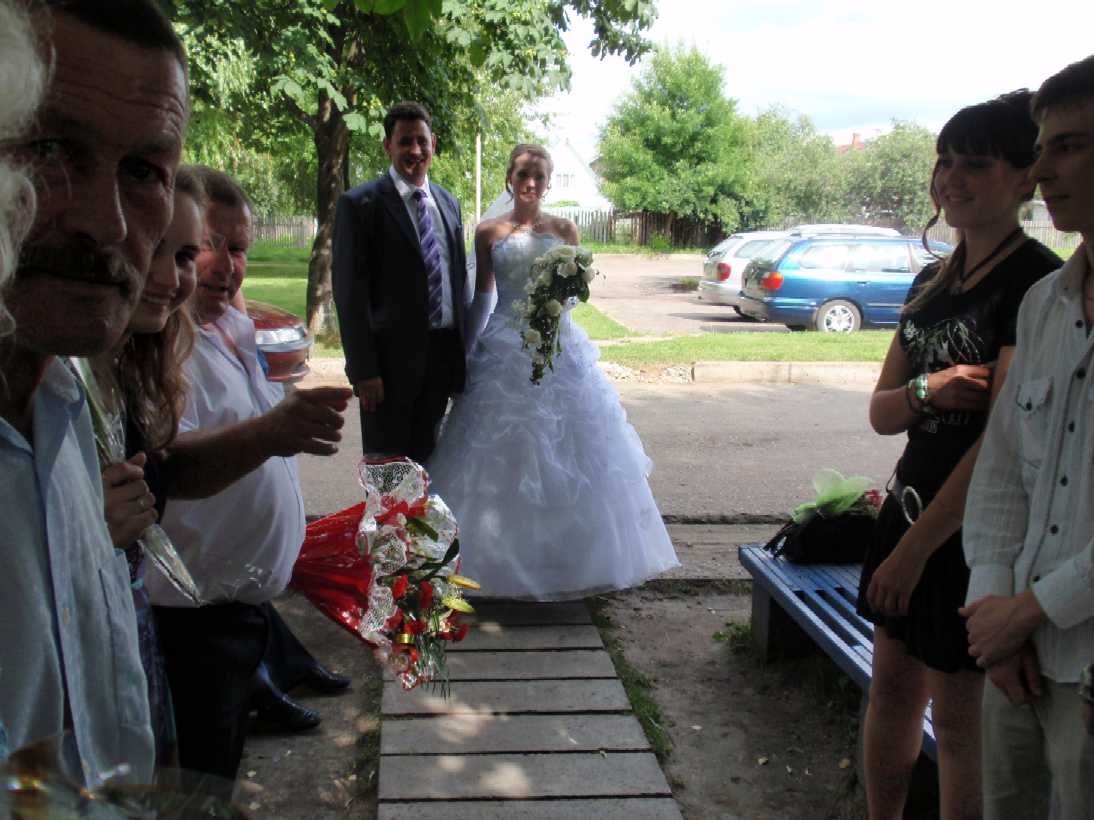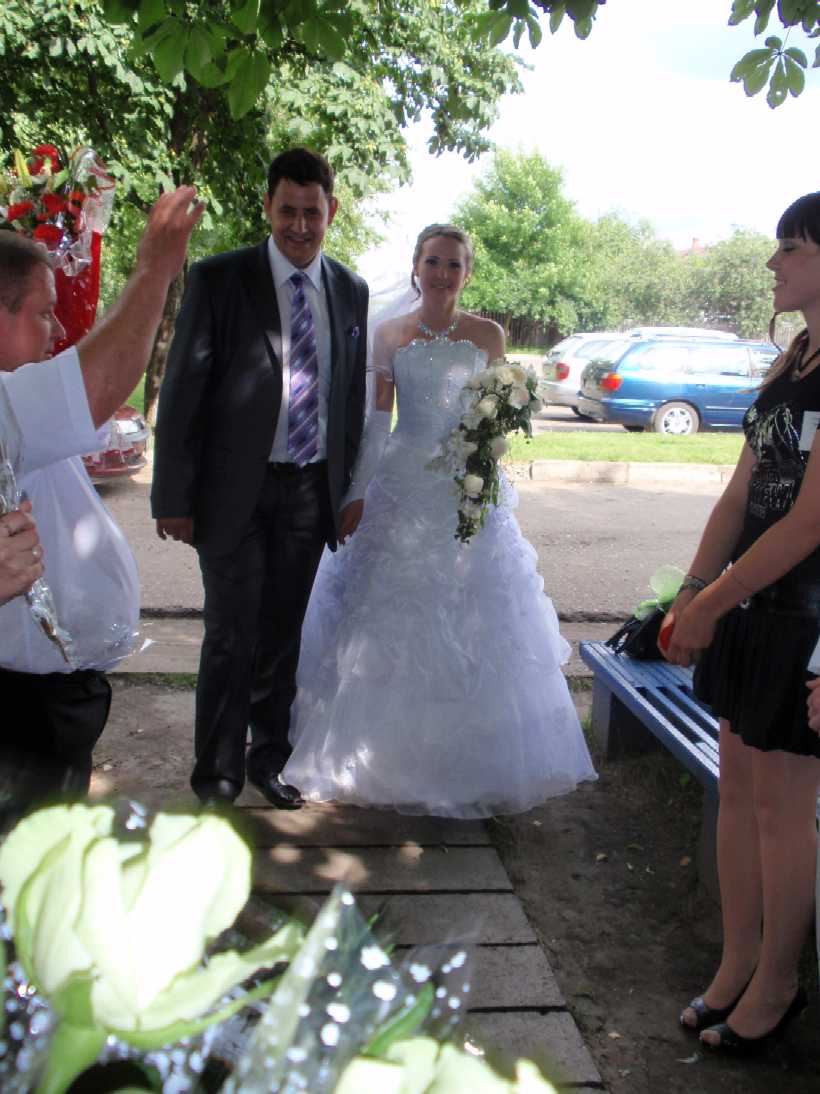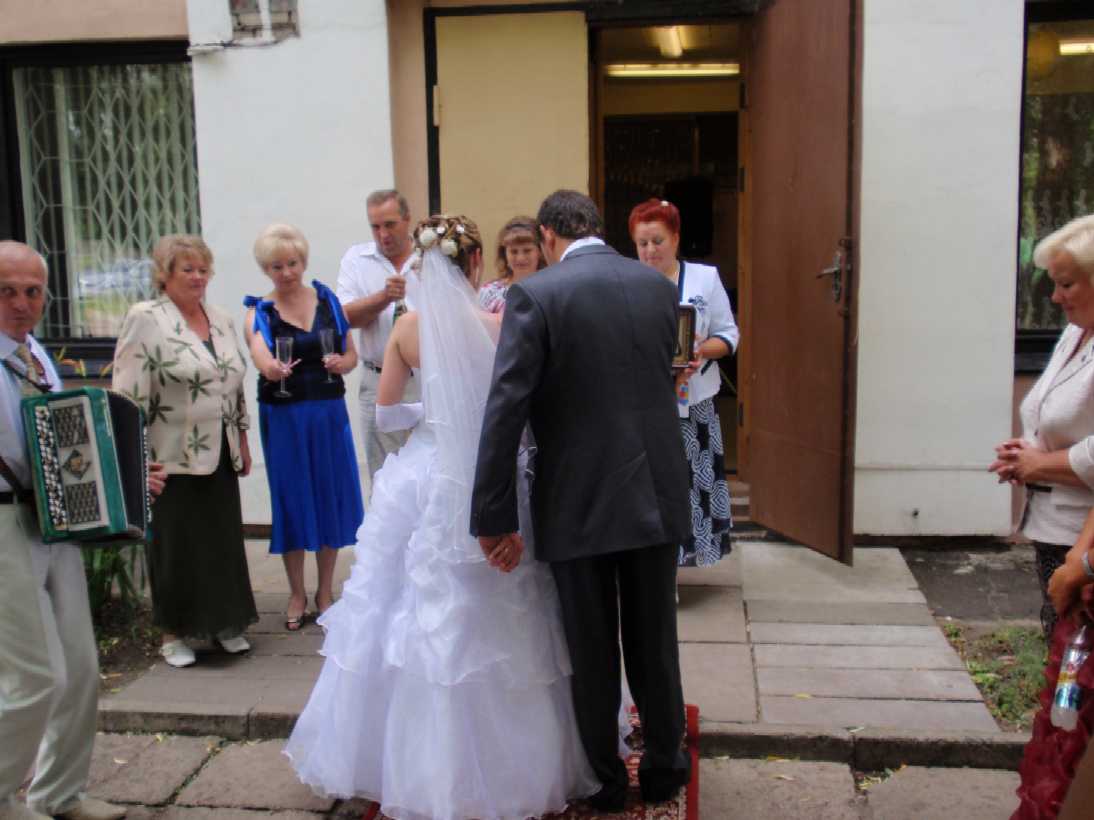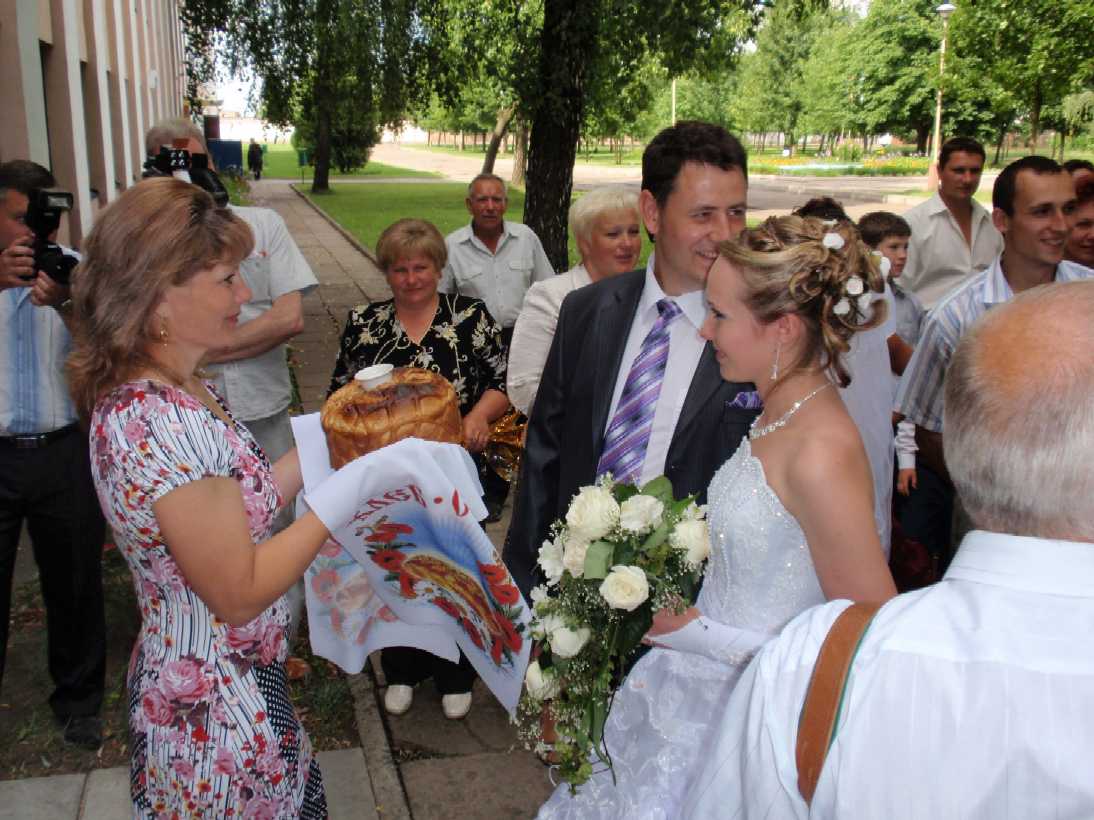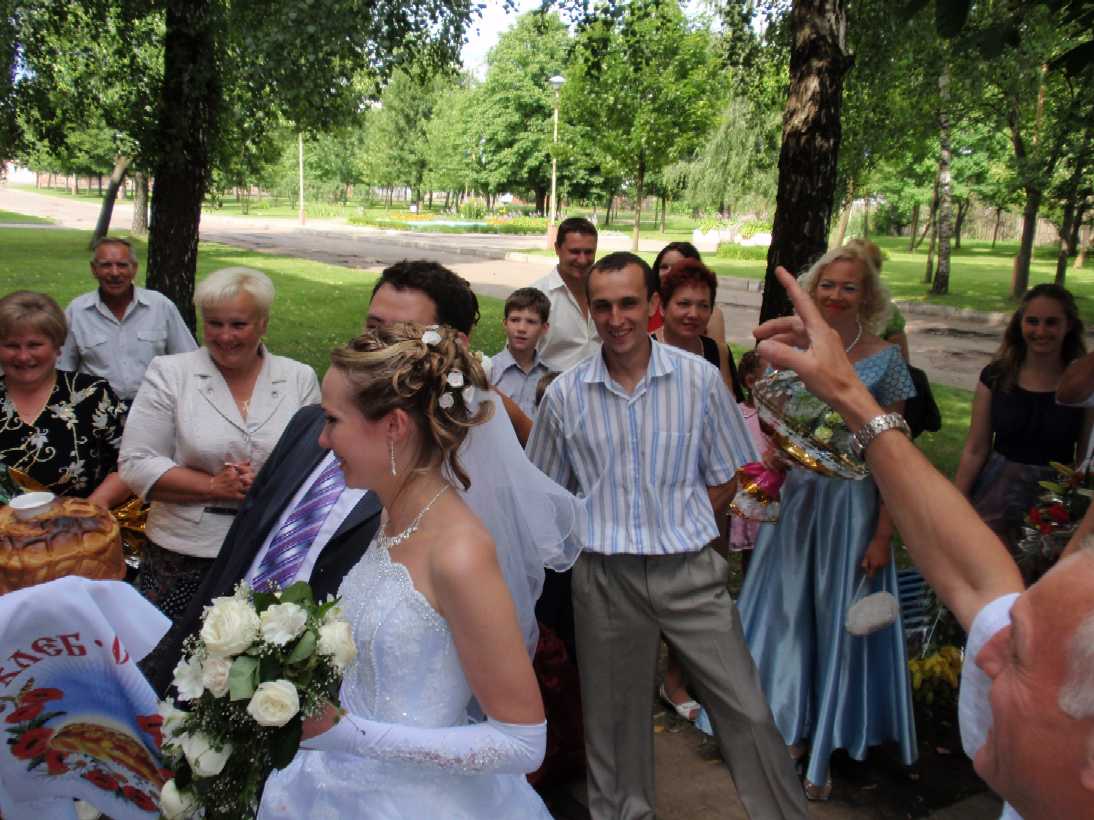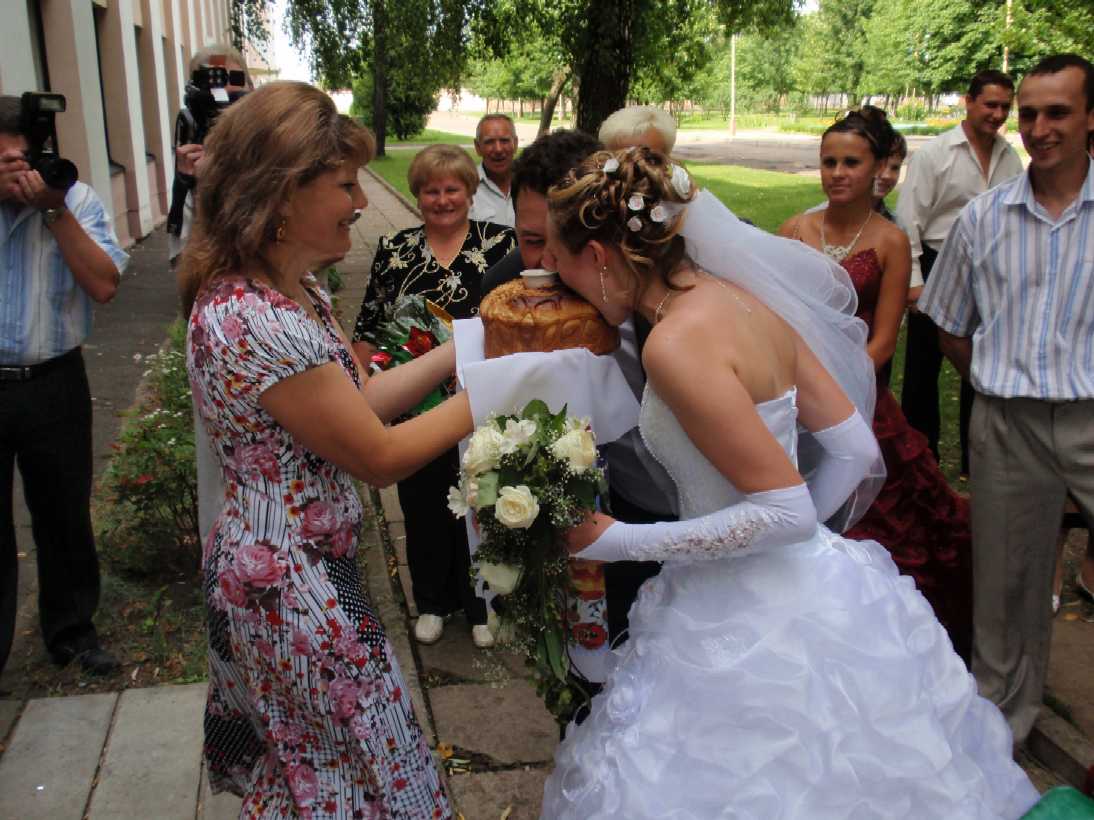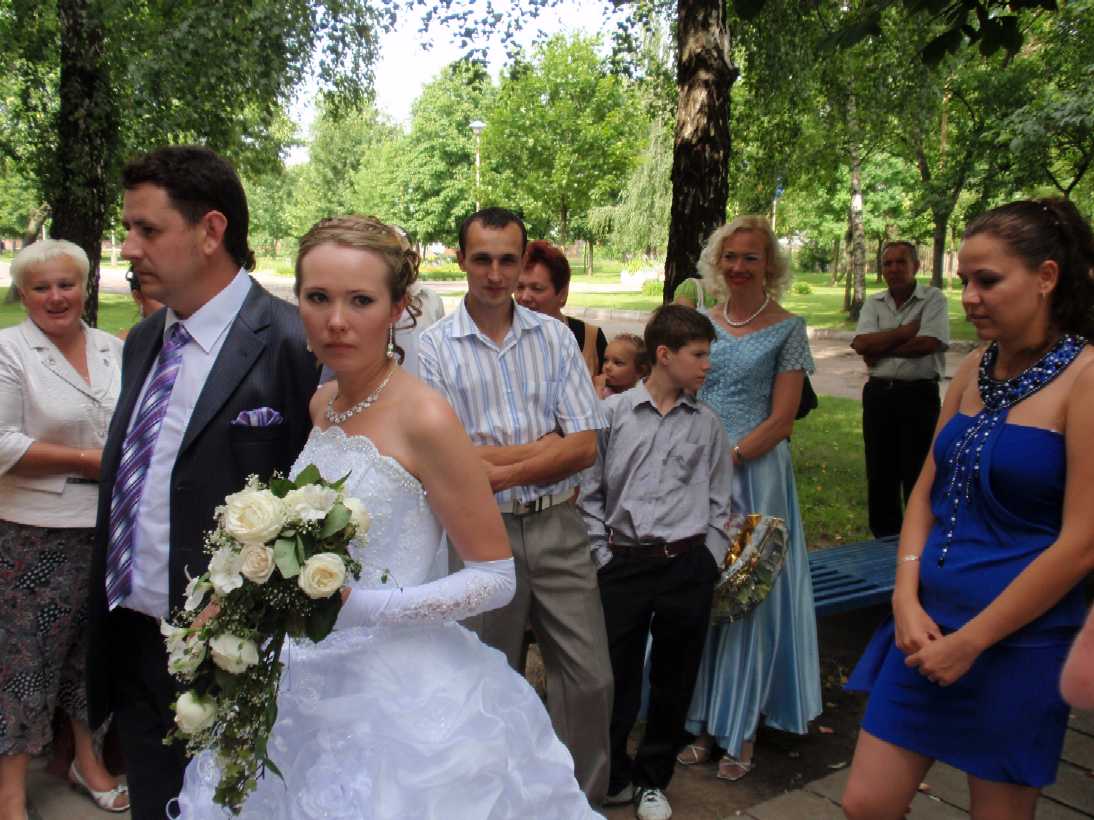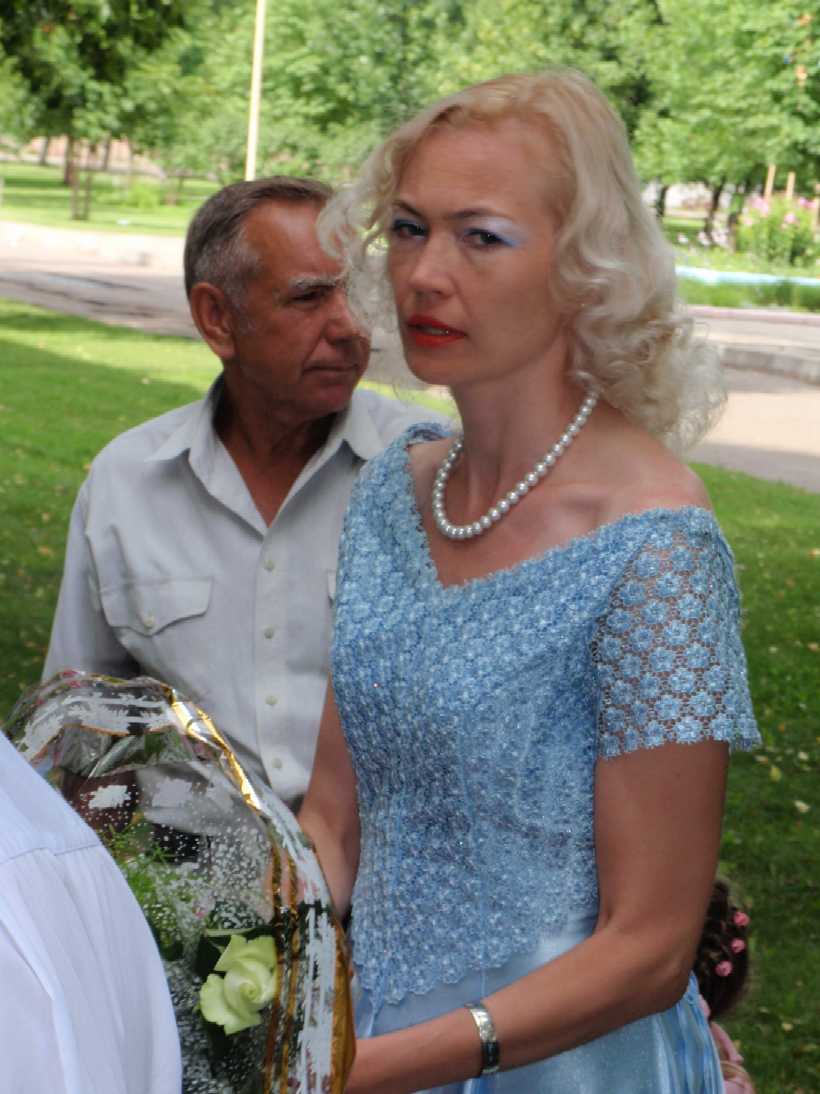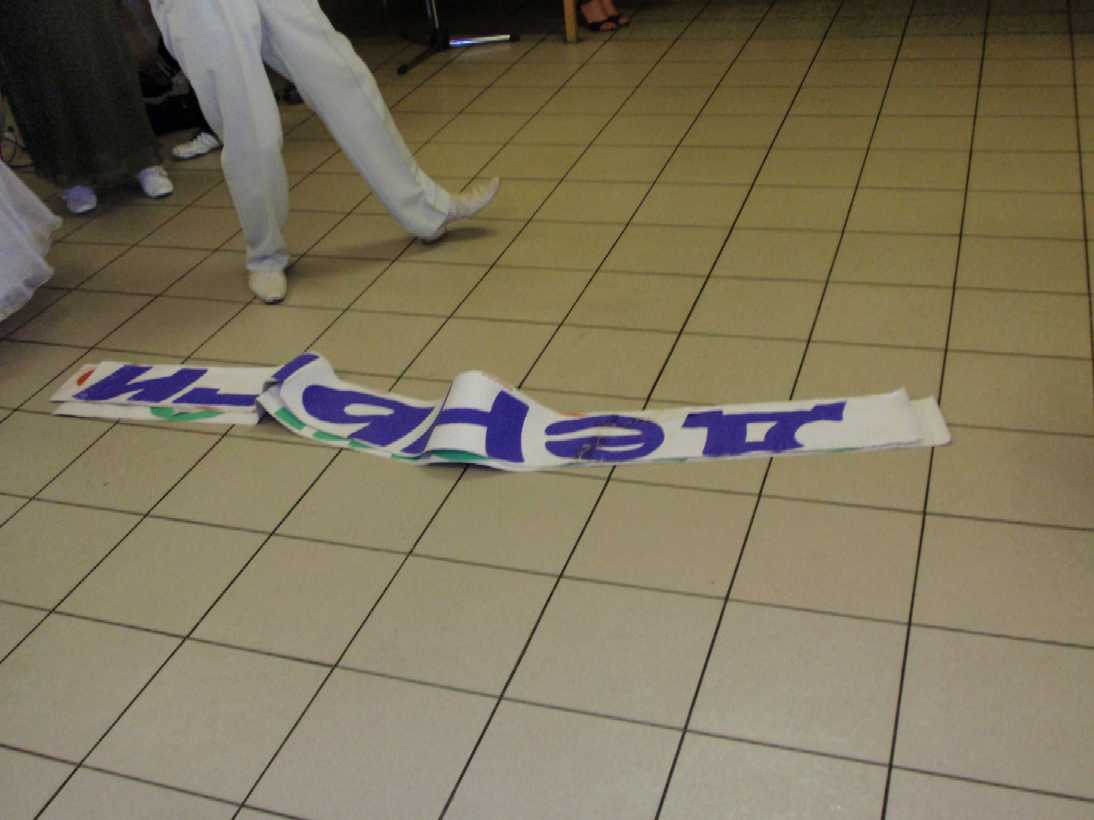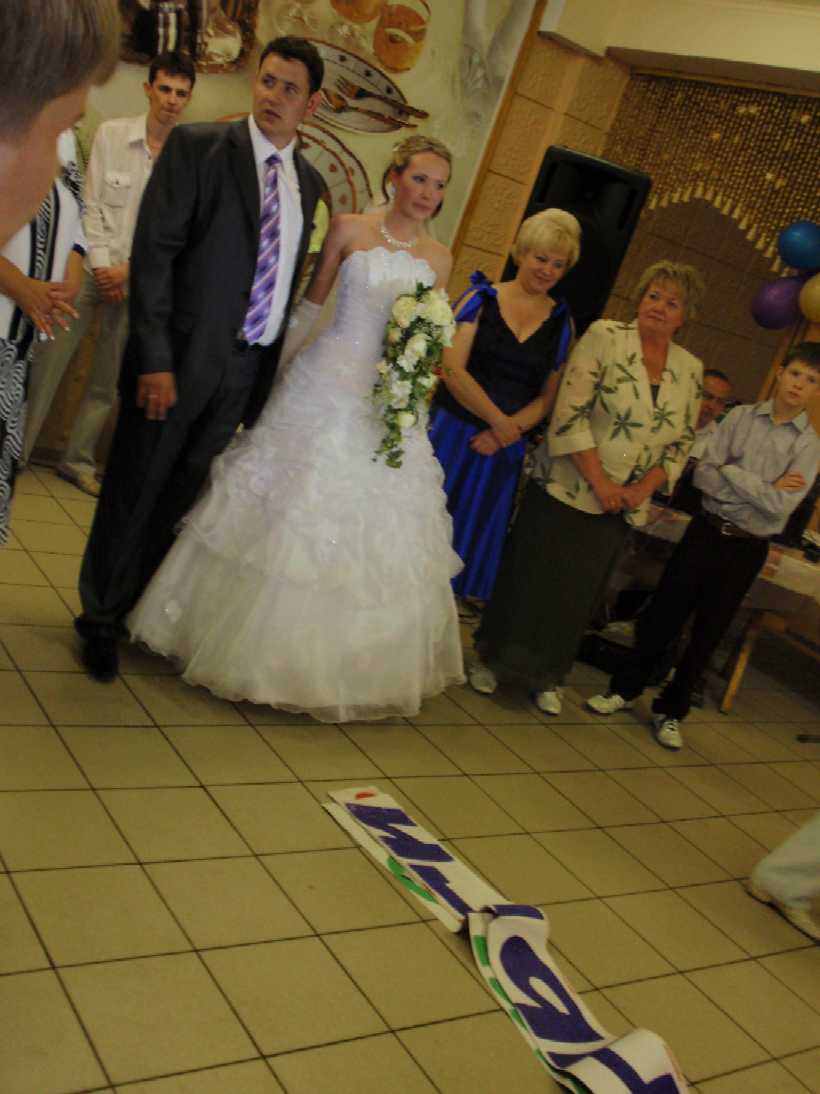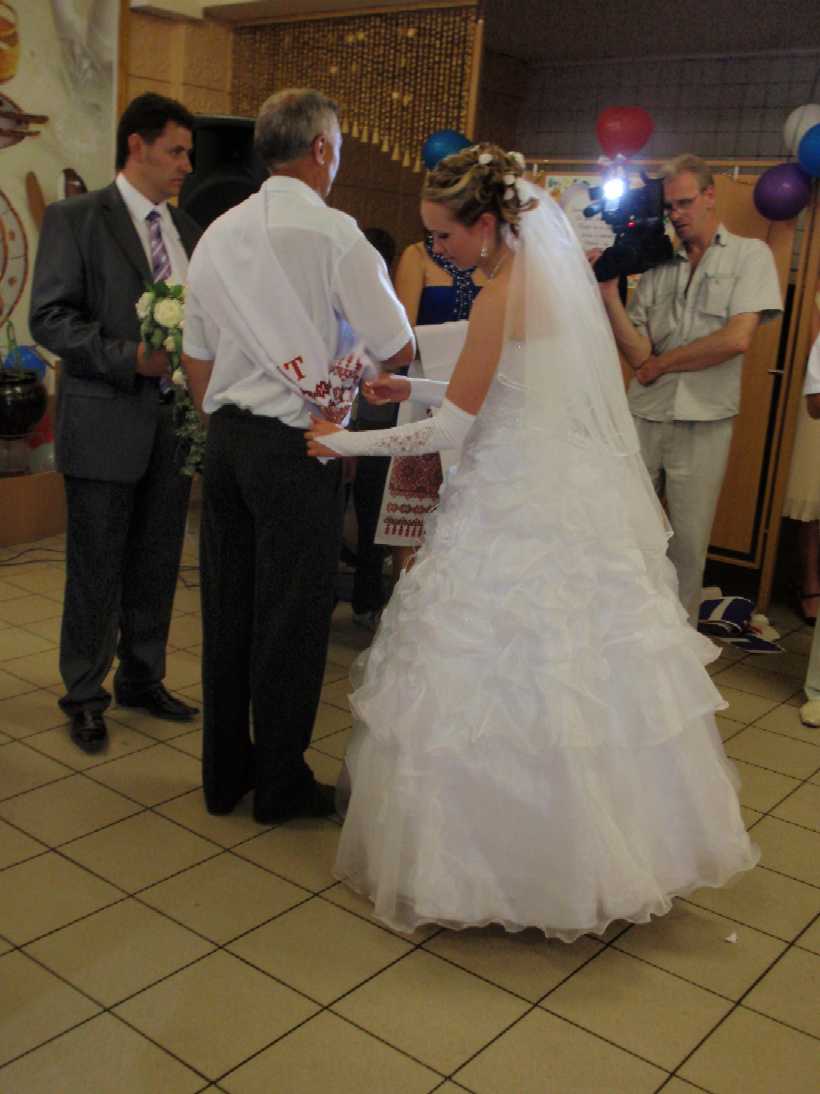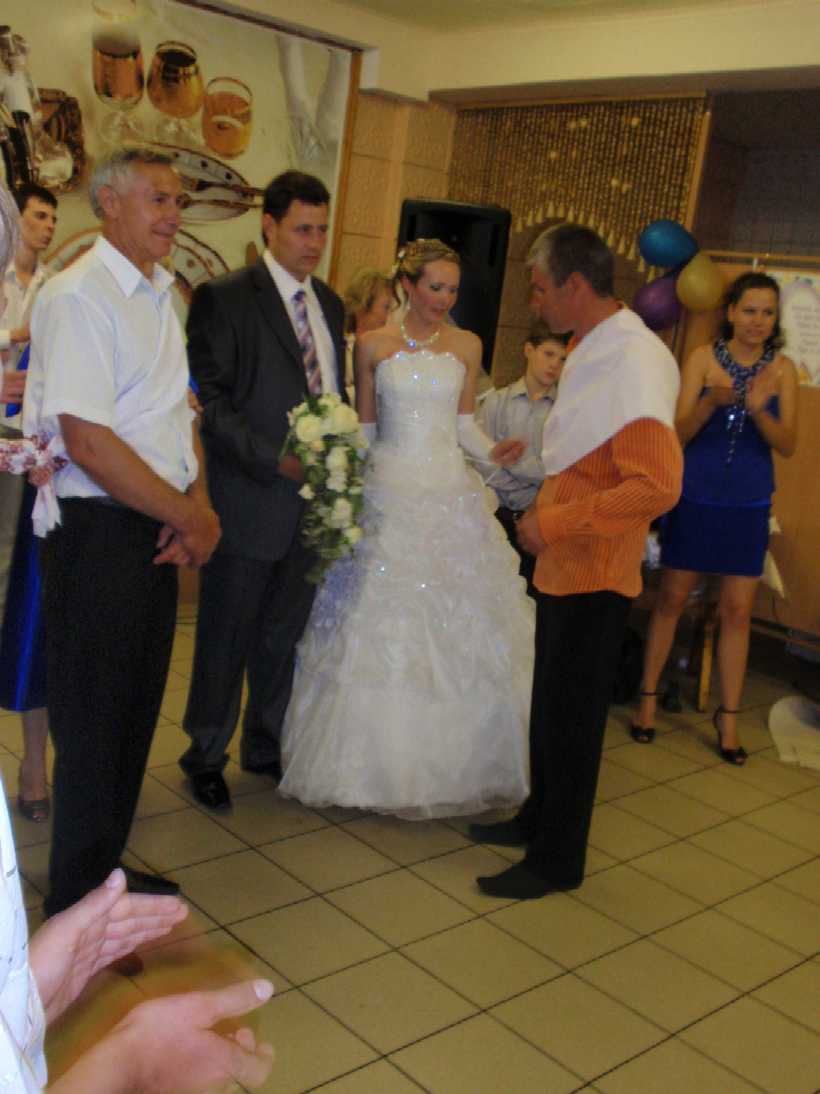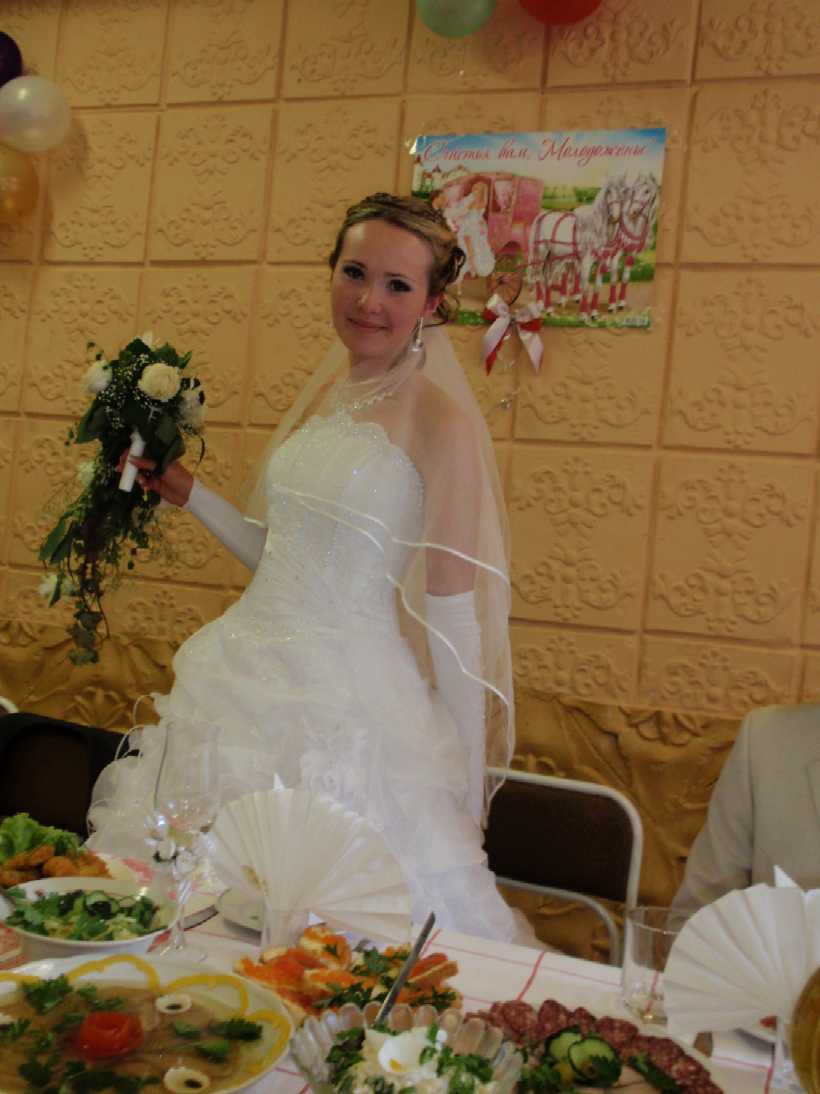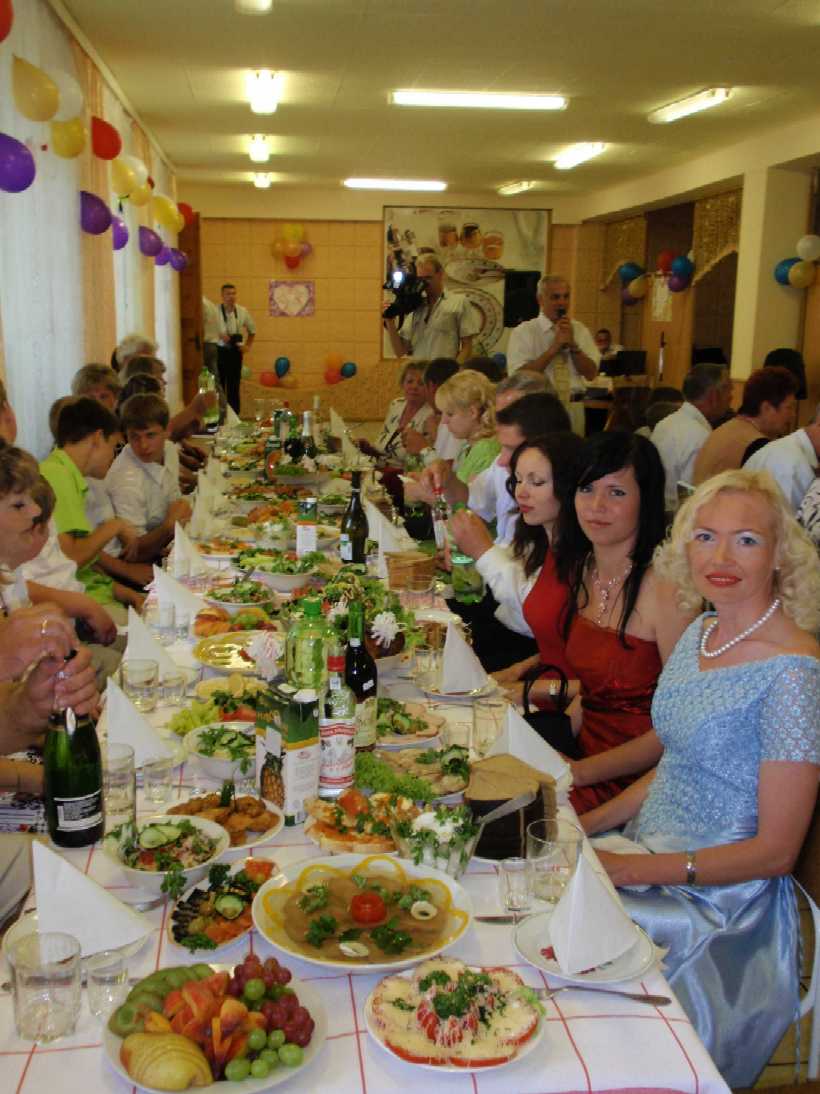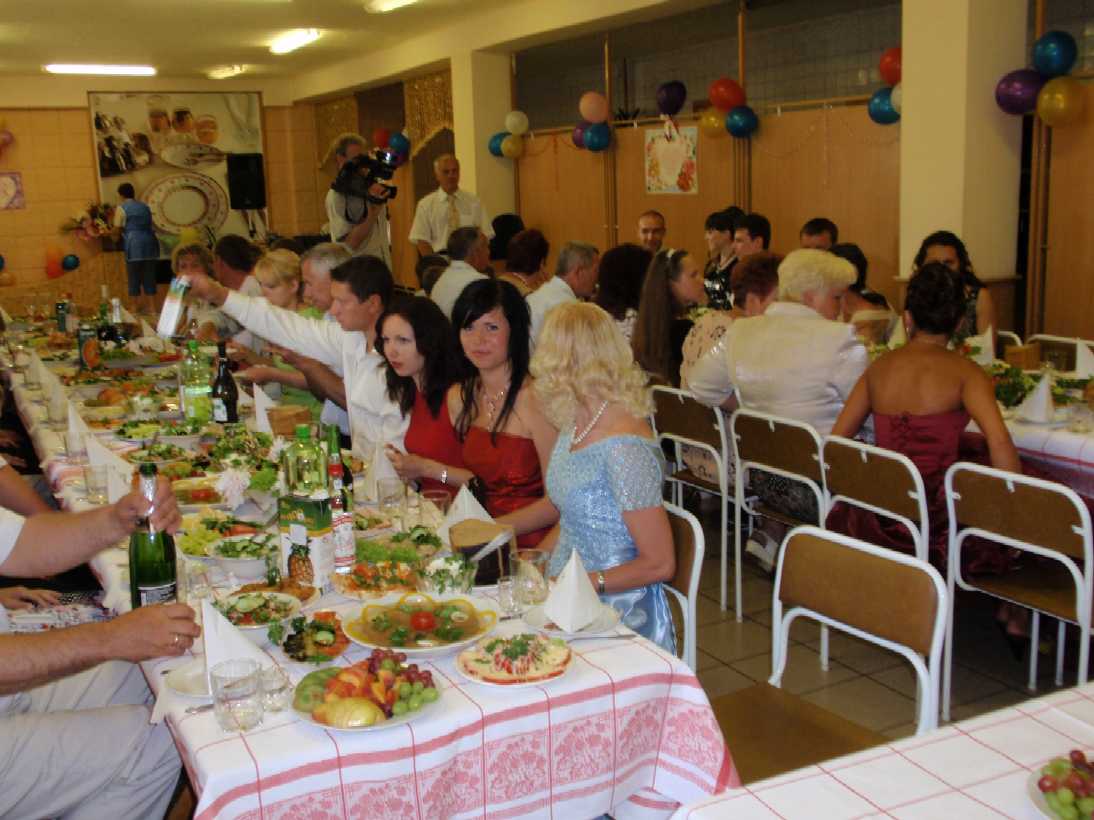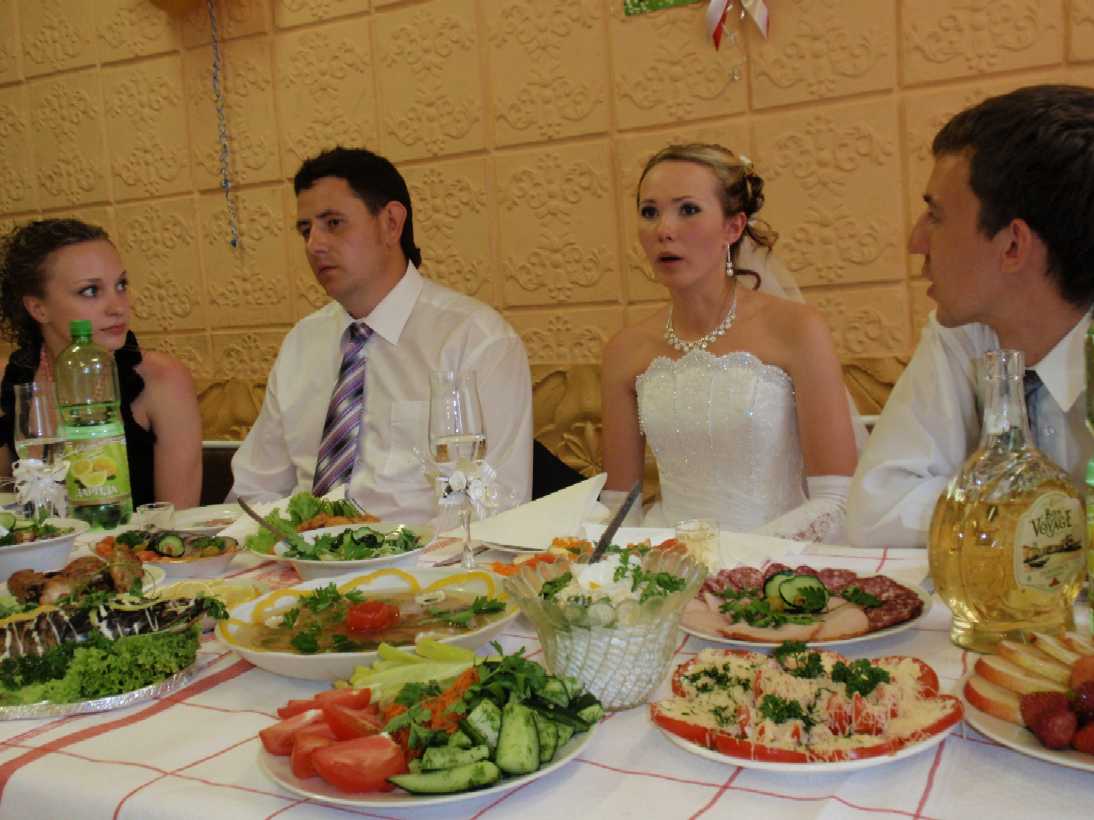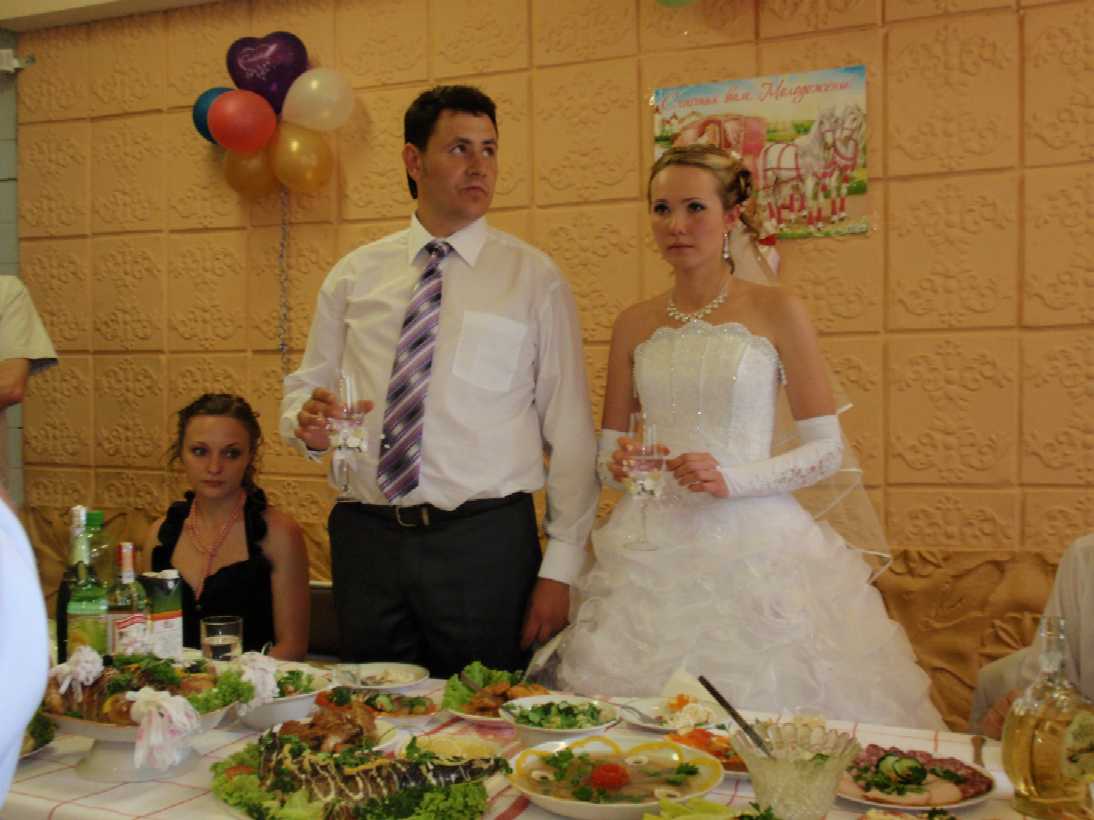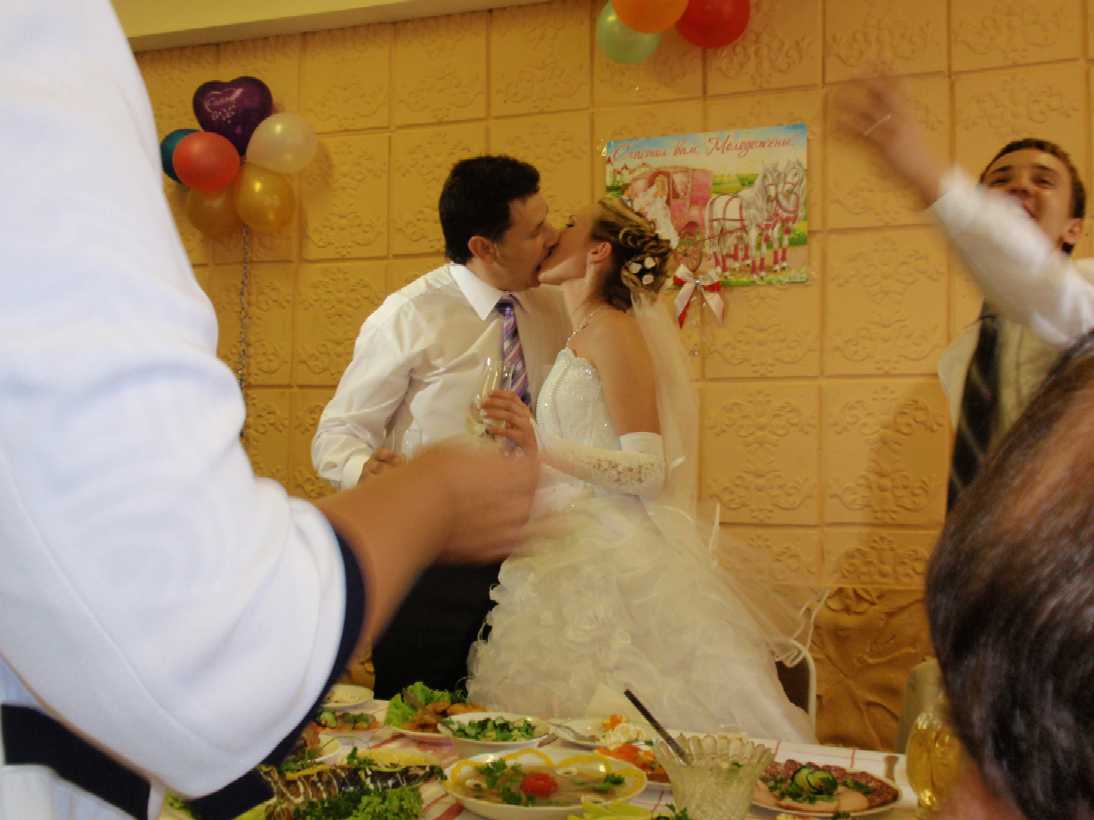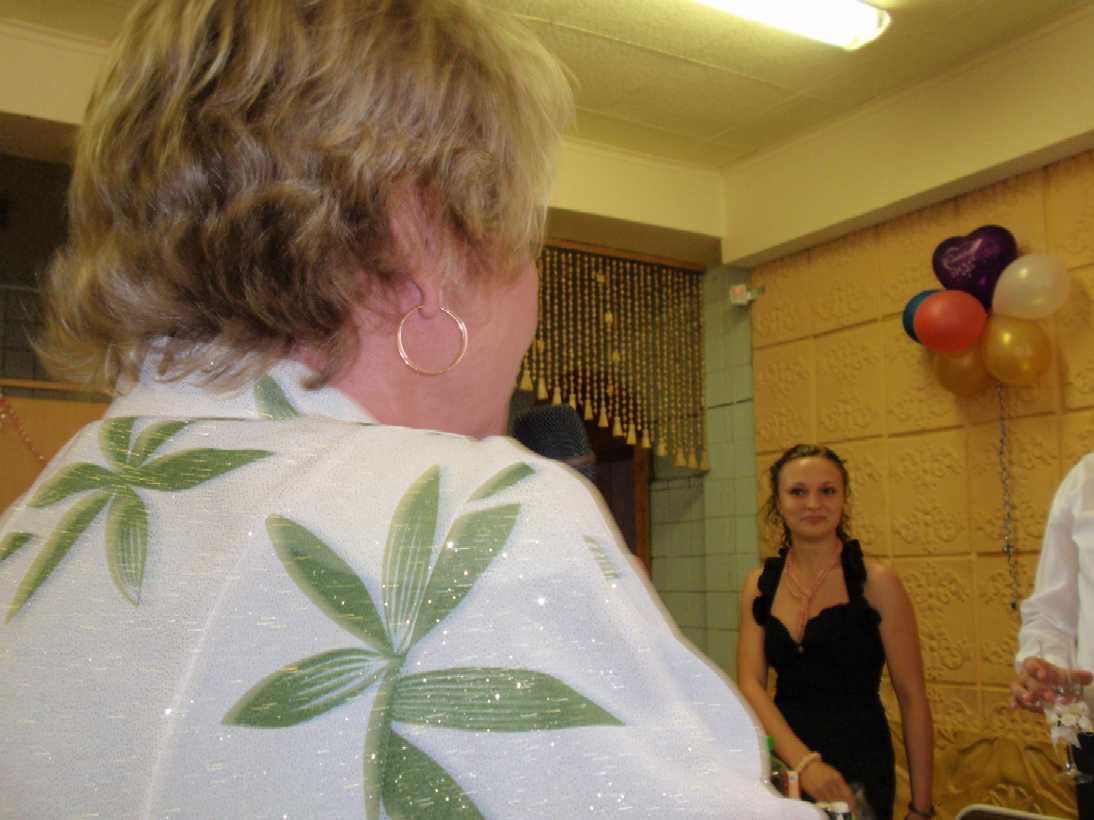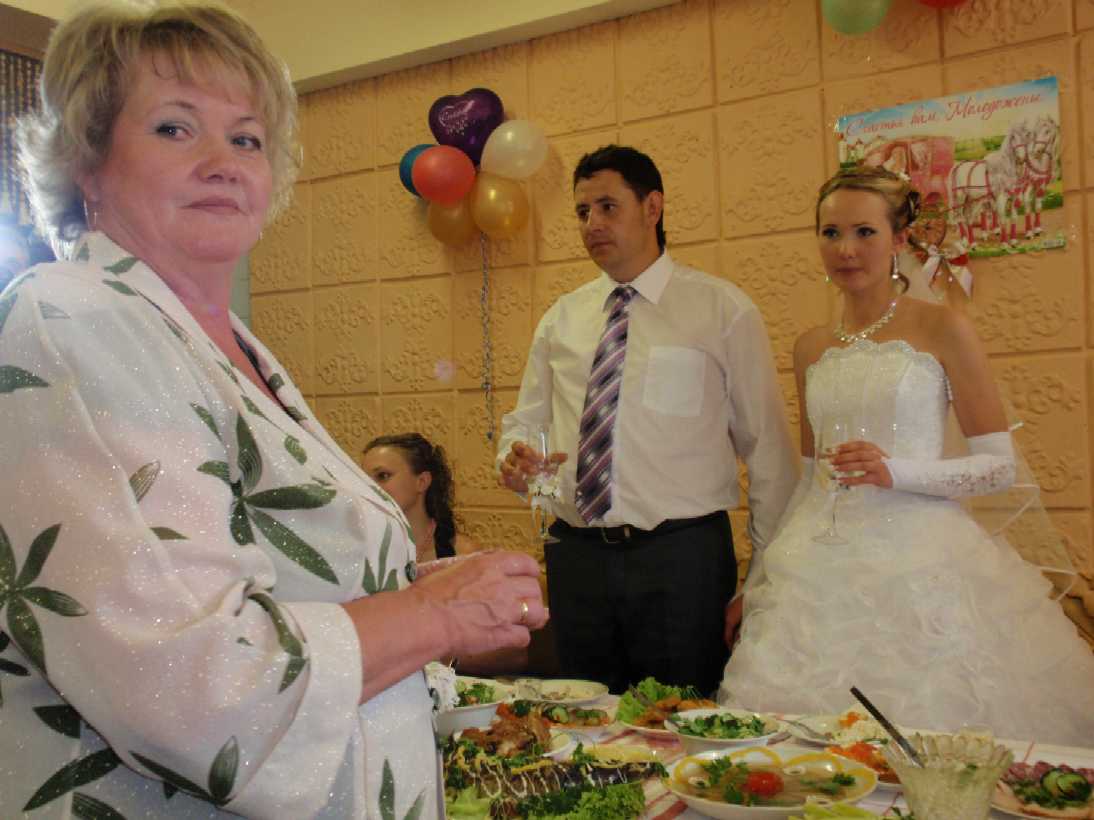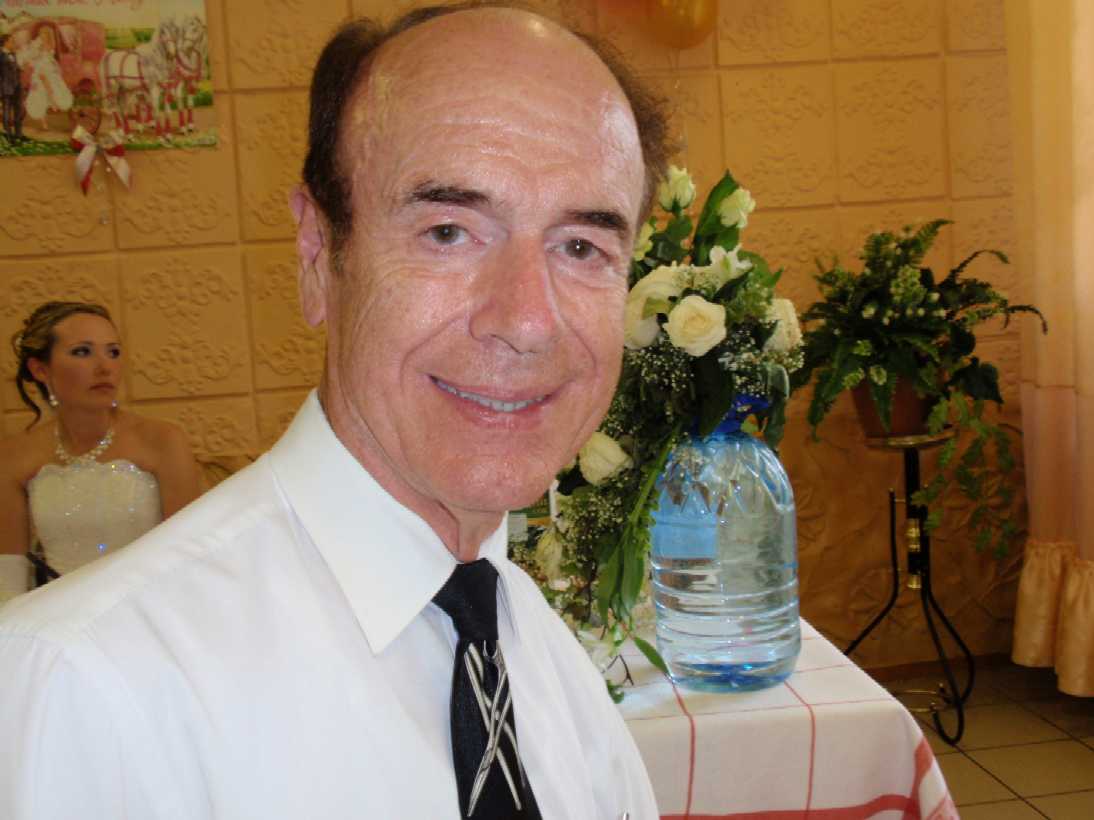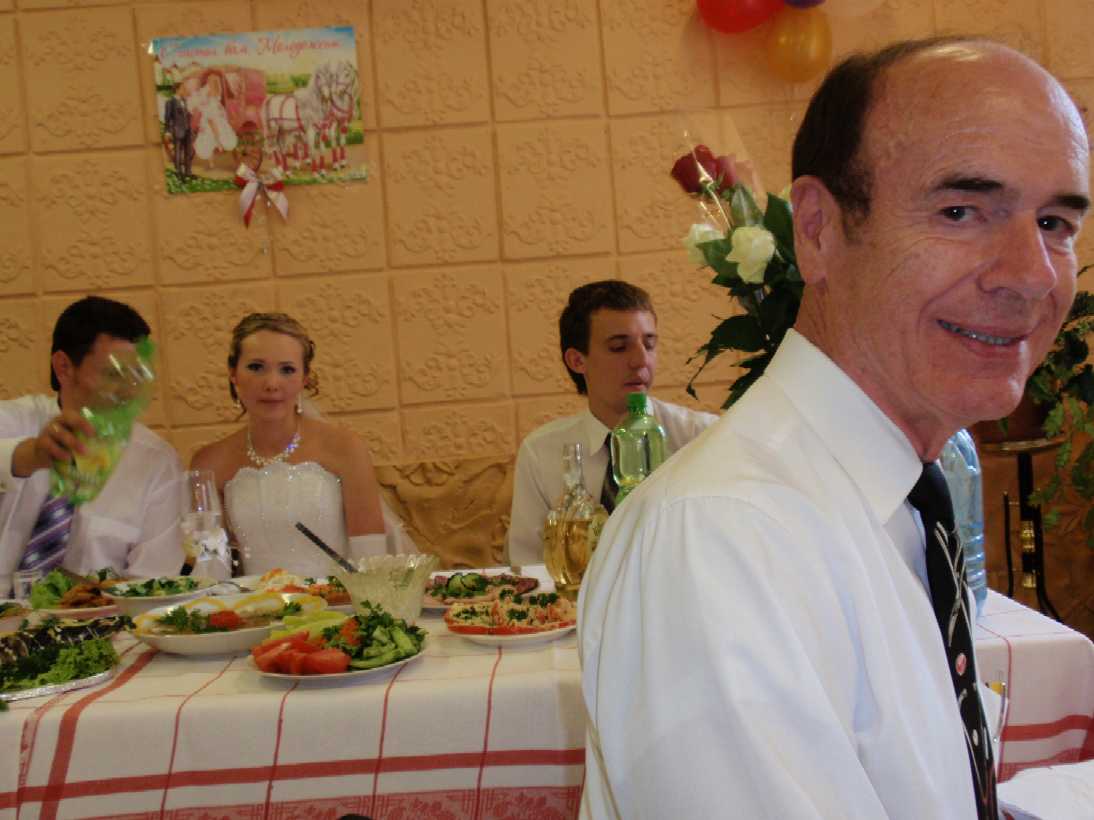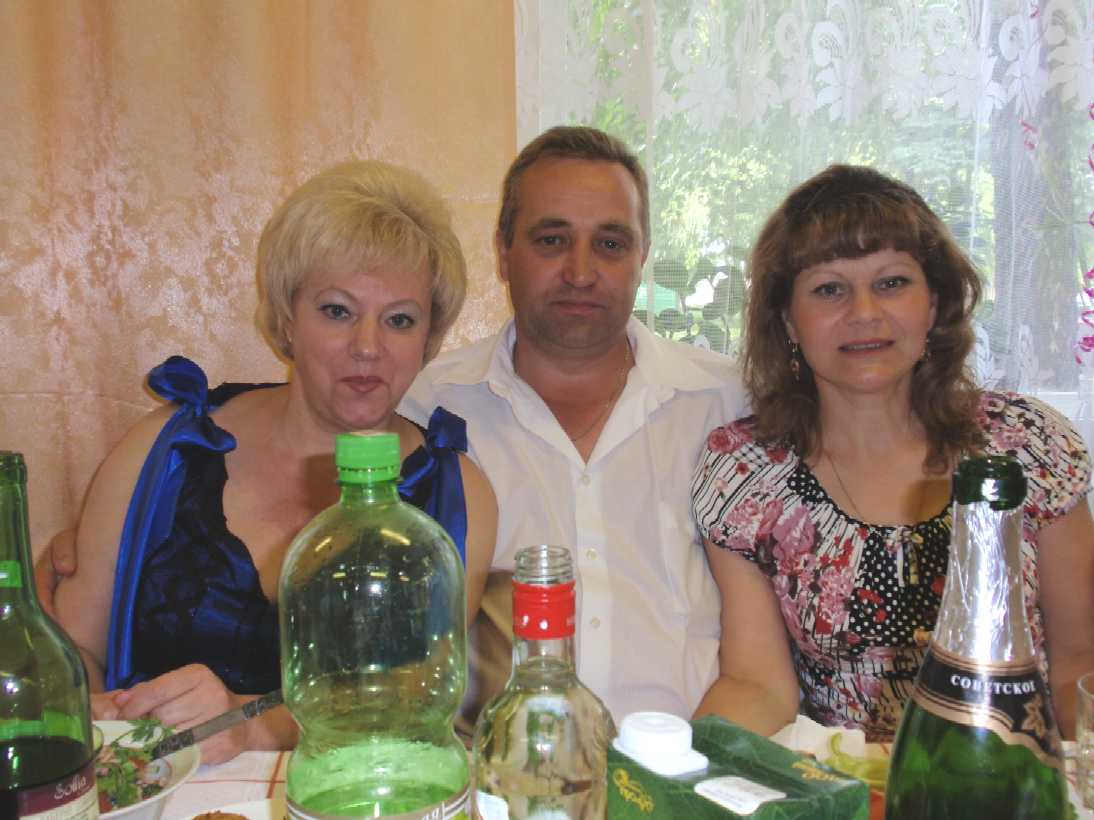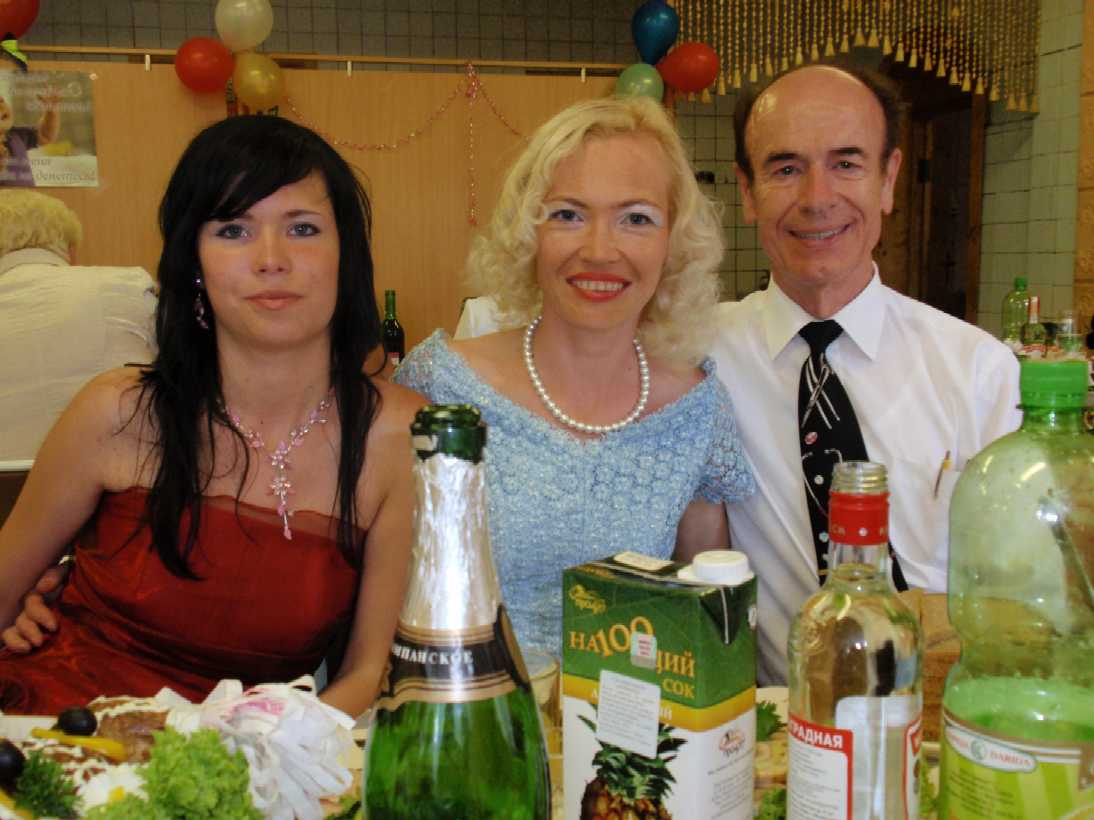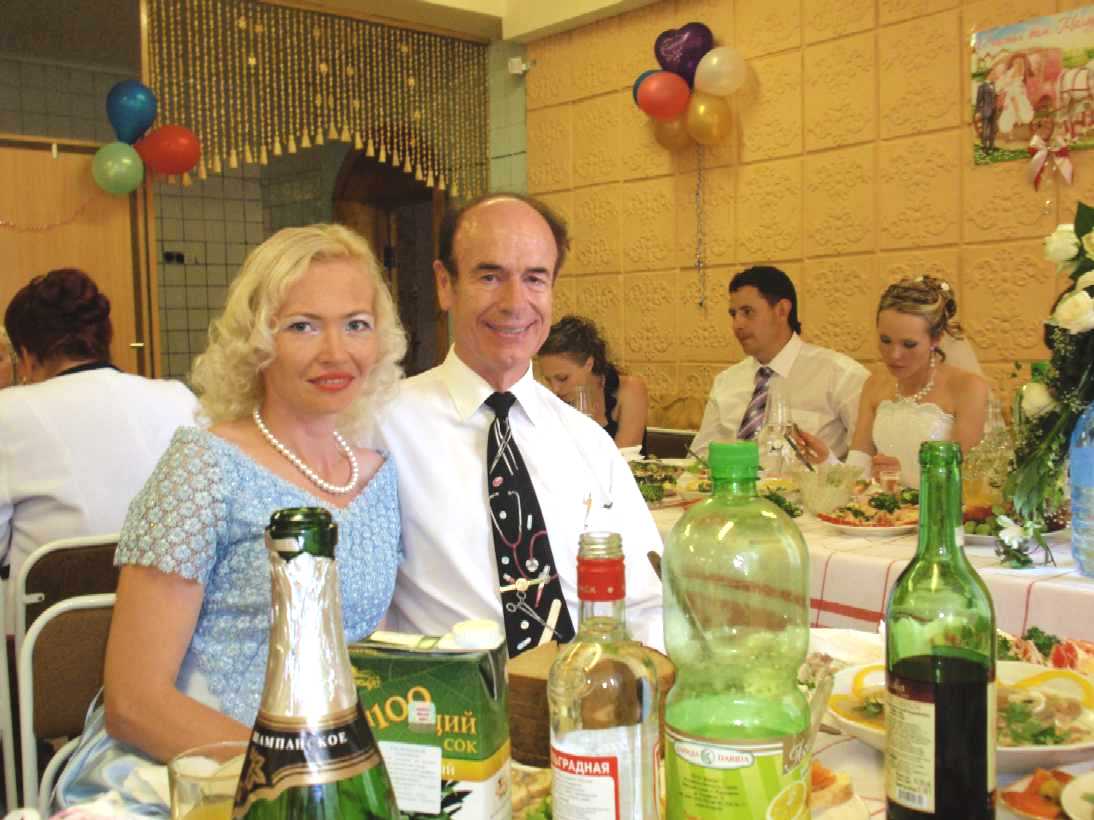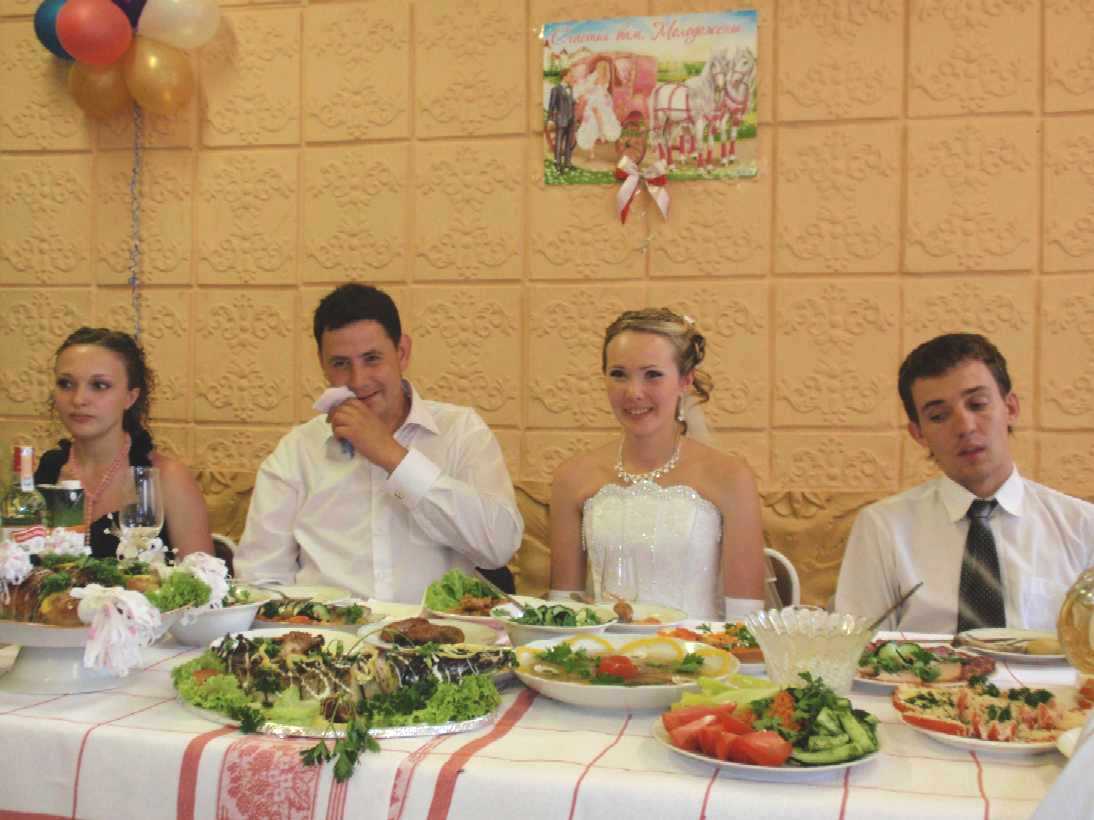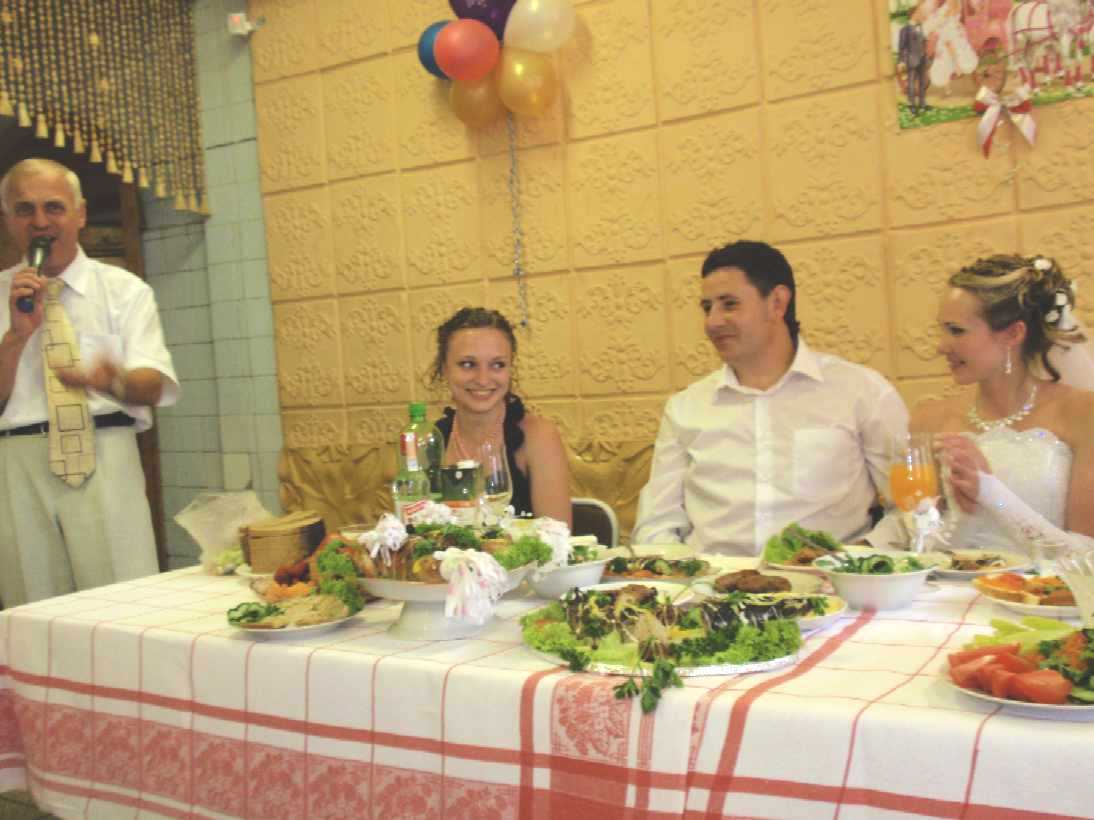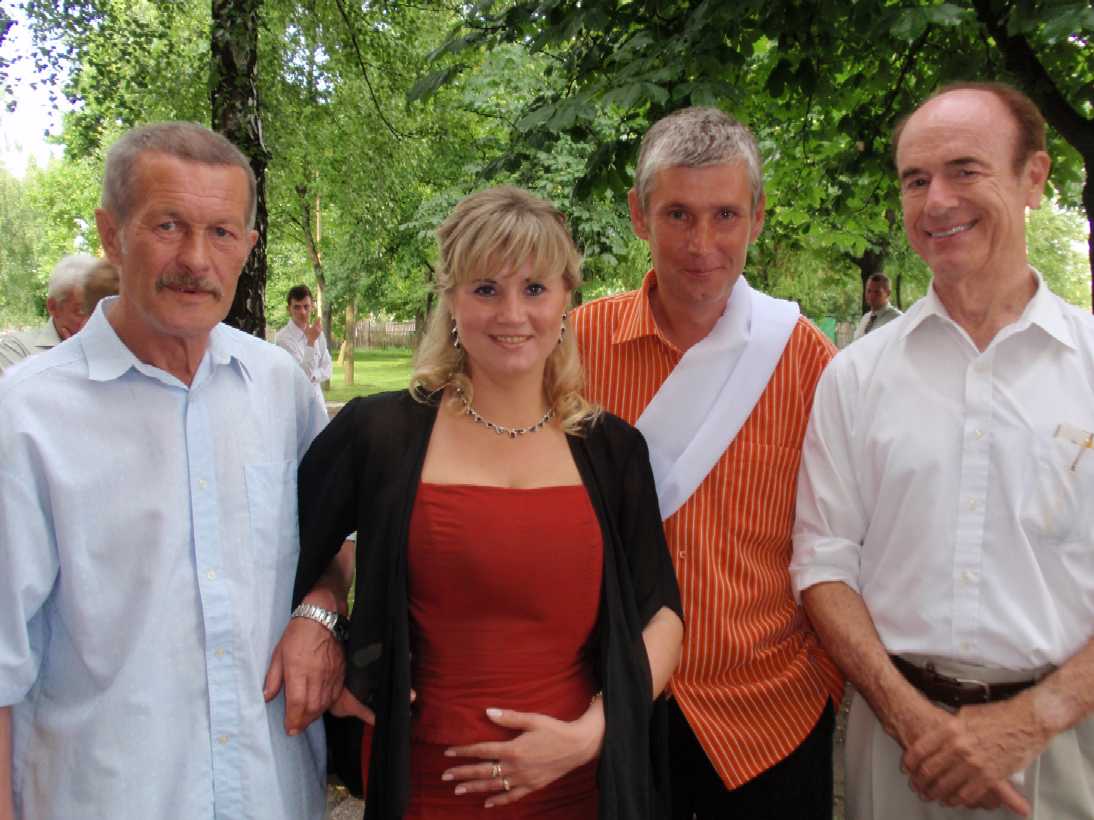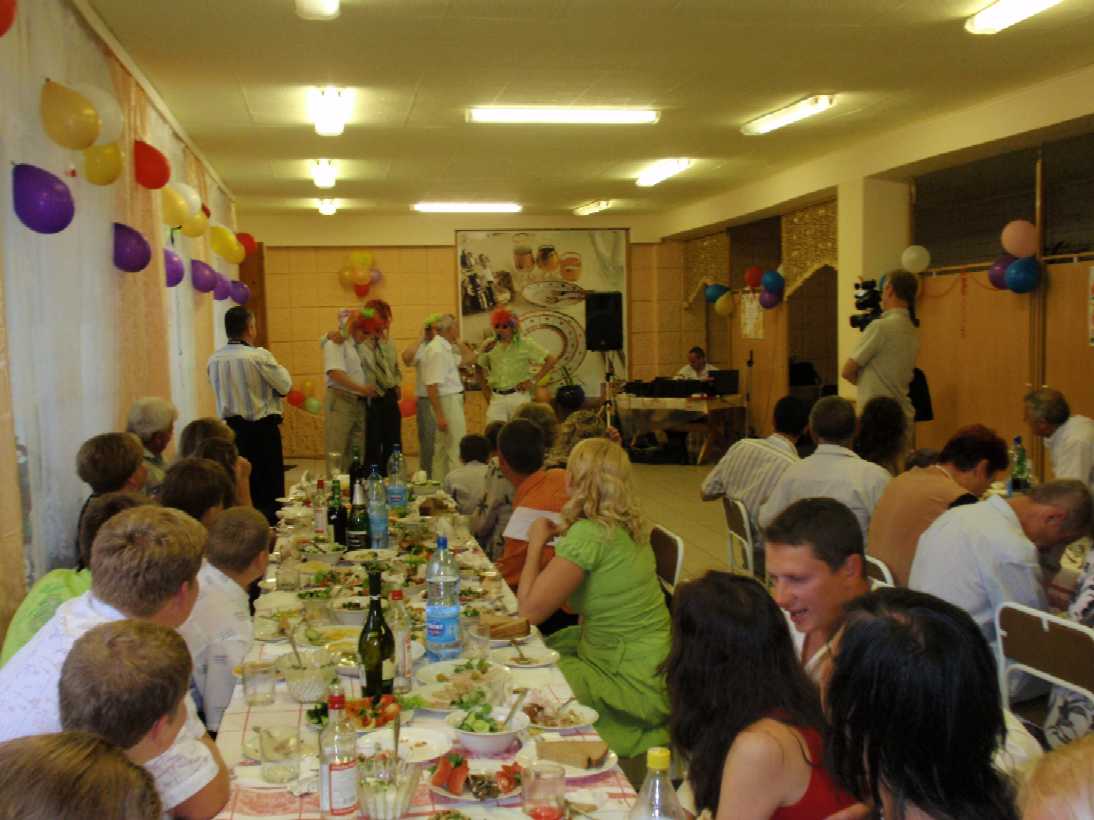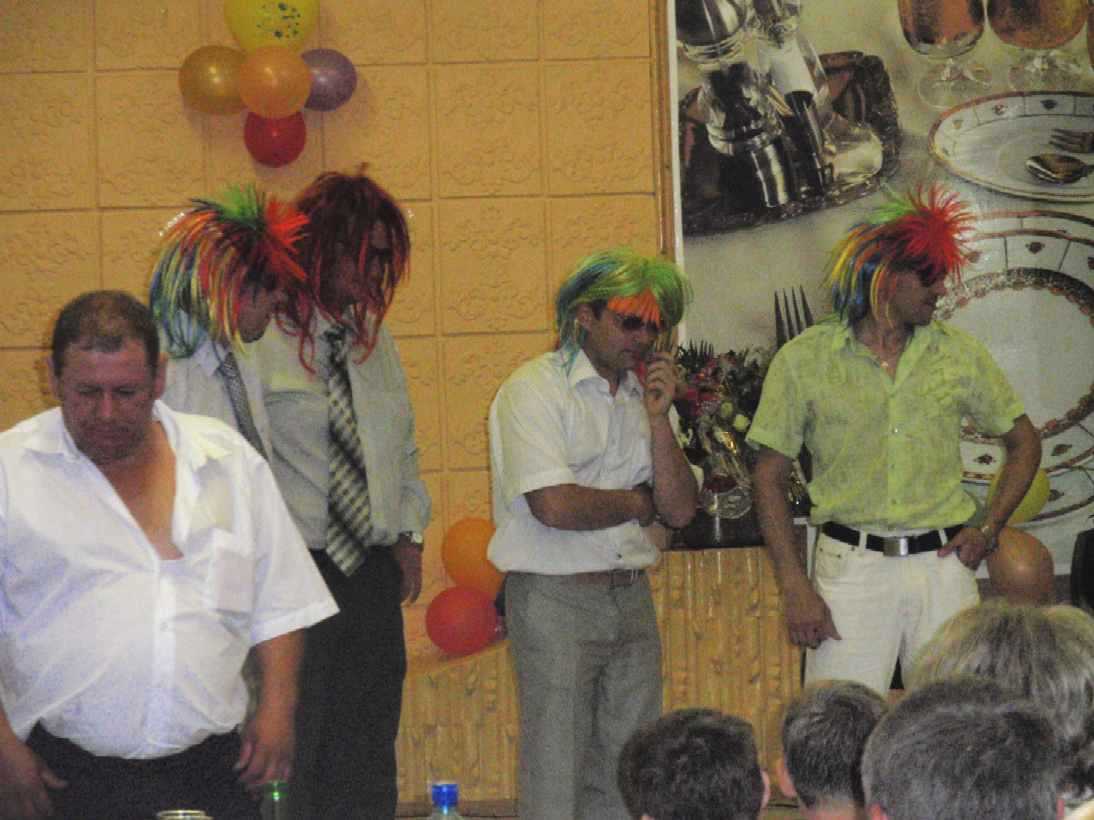 *** The Second Day of Prazdnick ***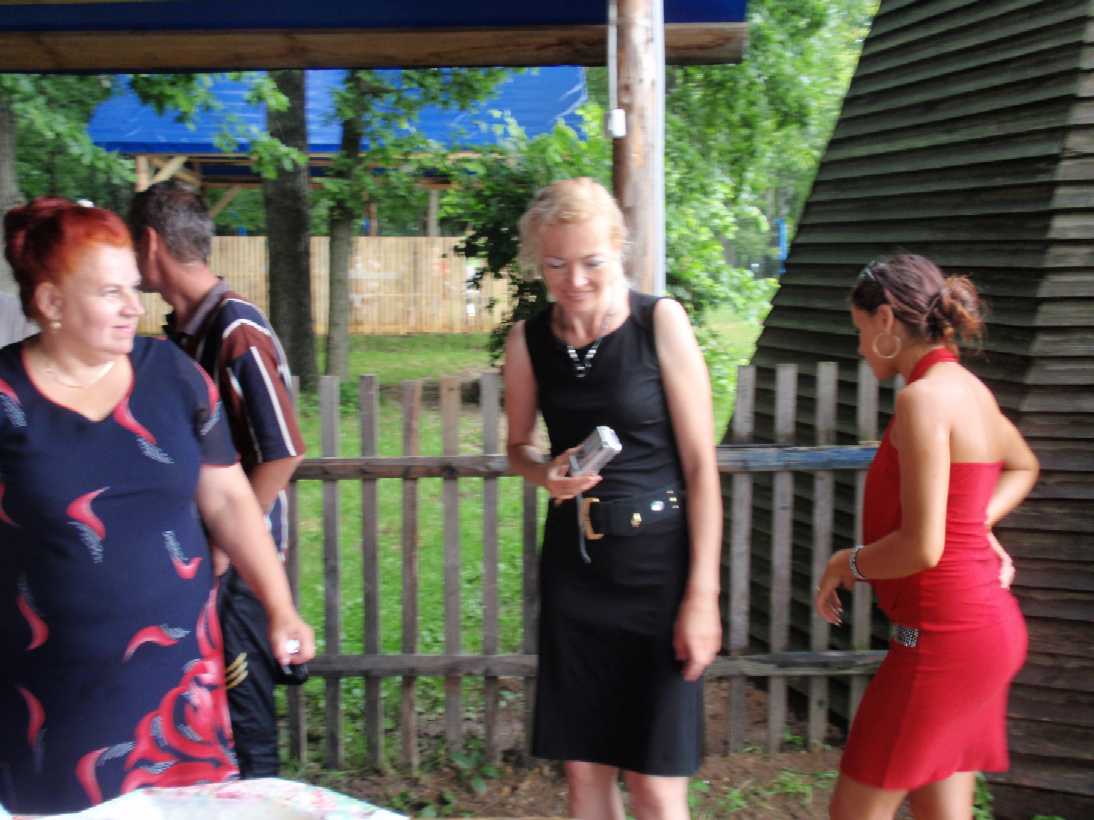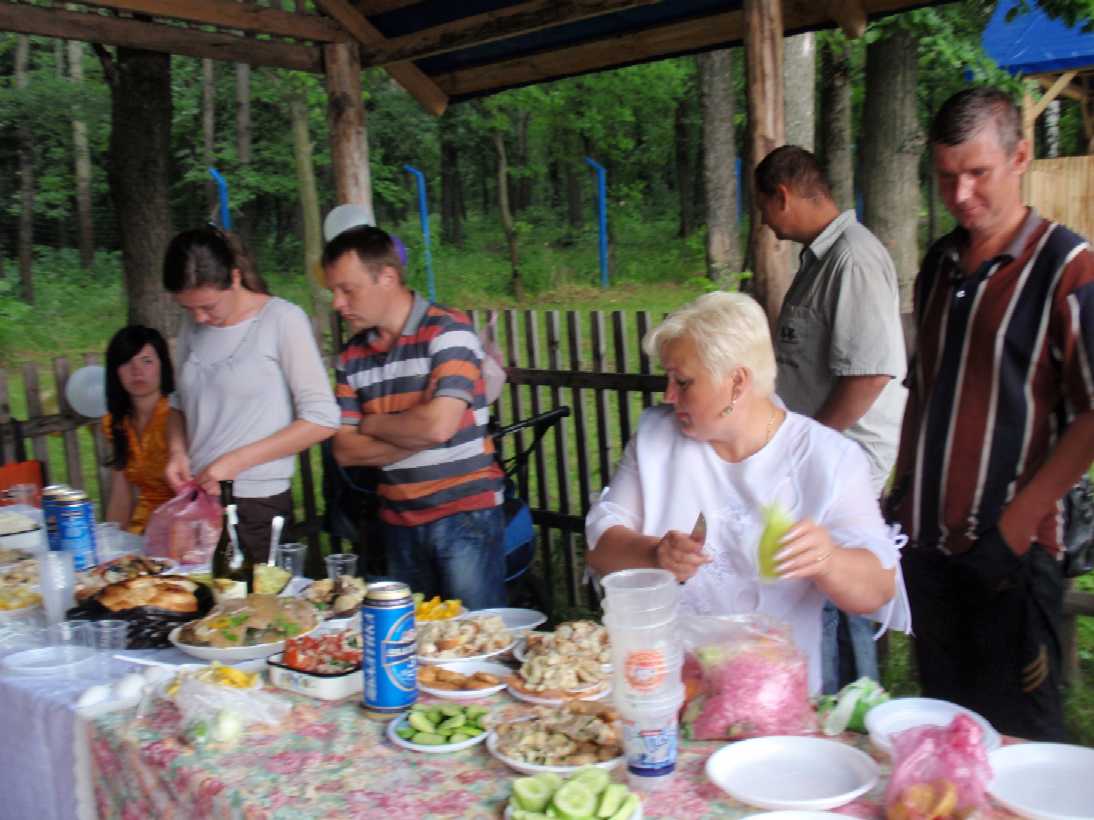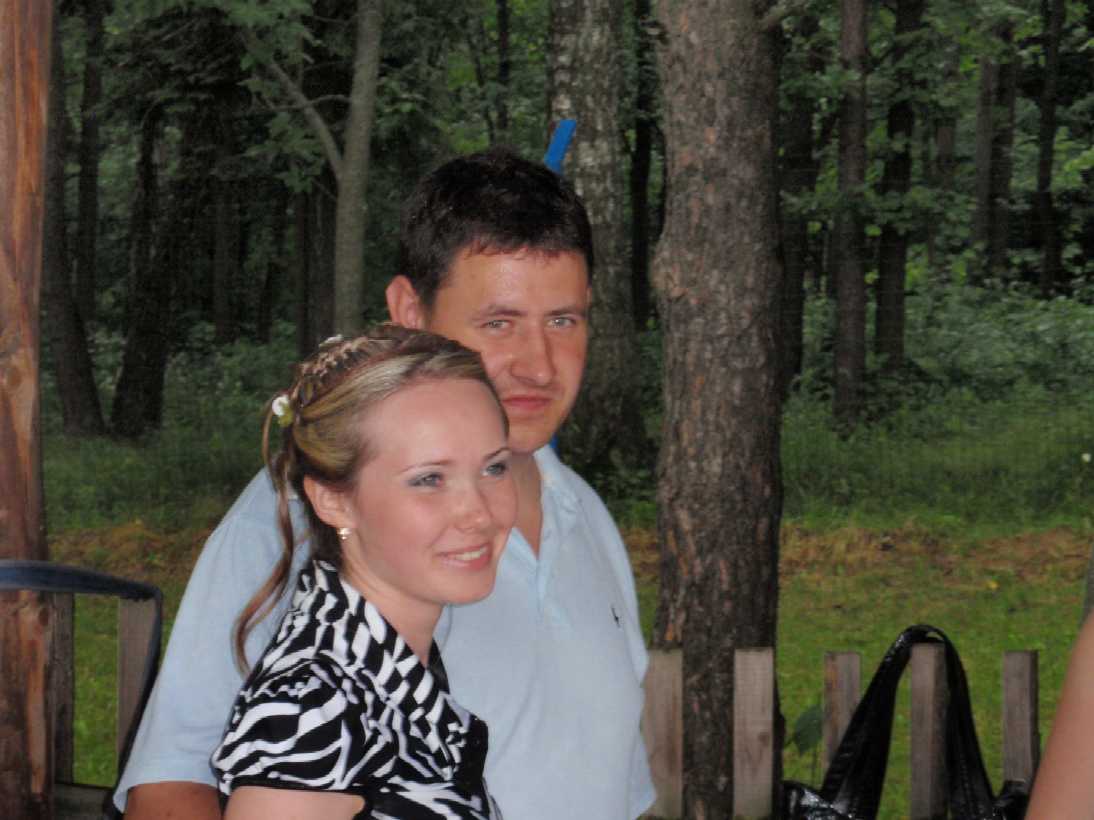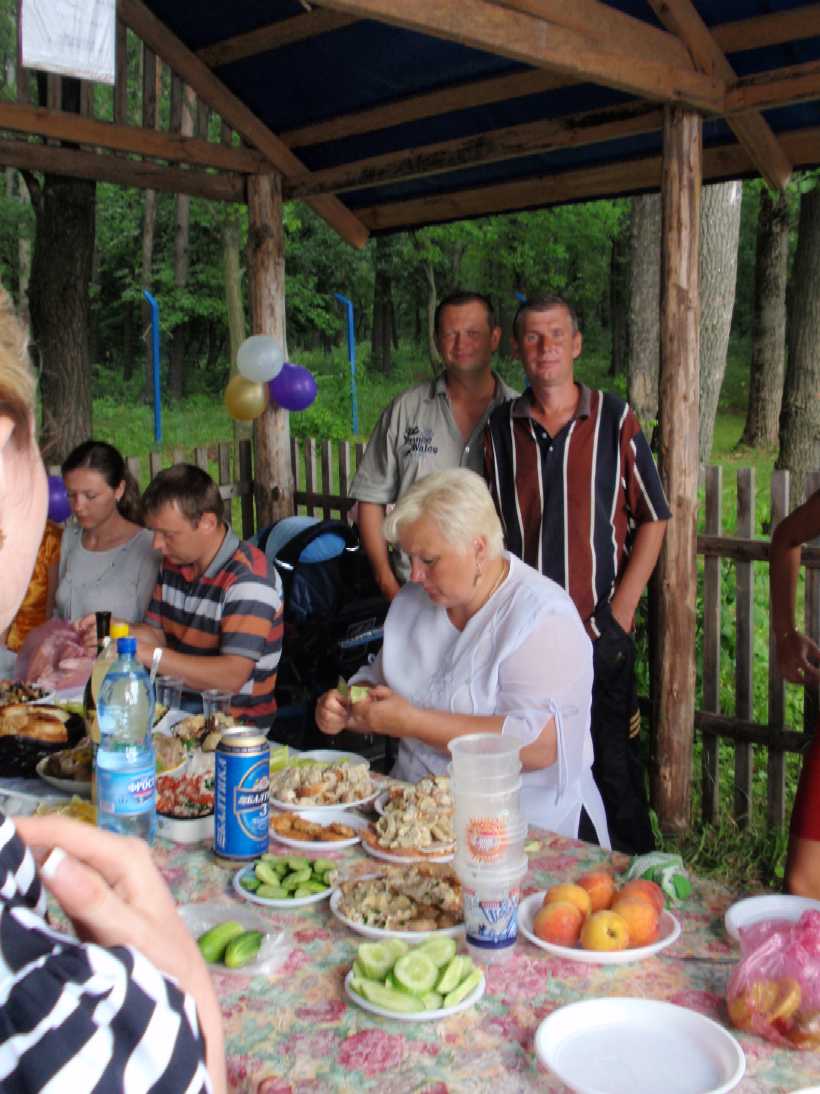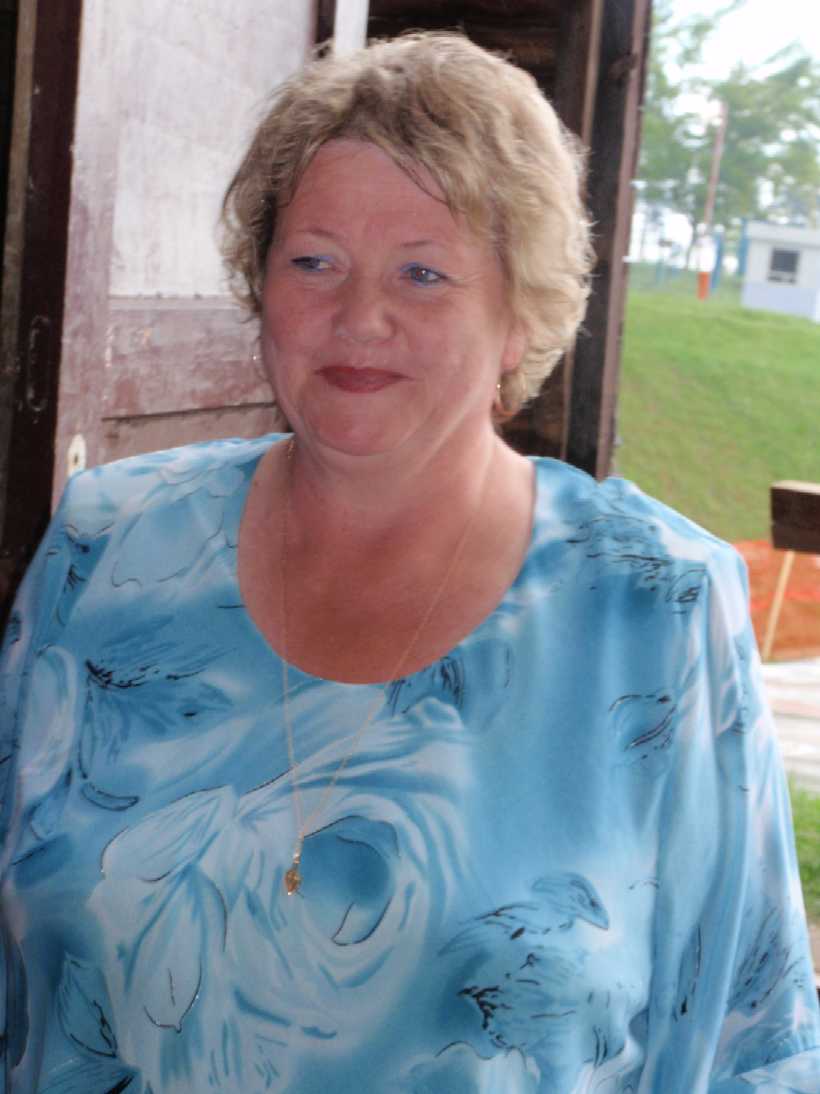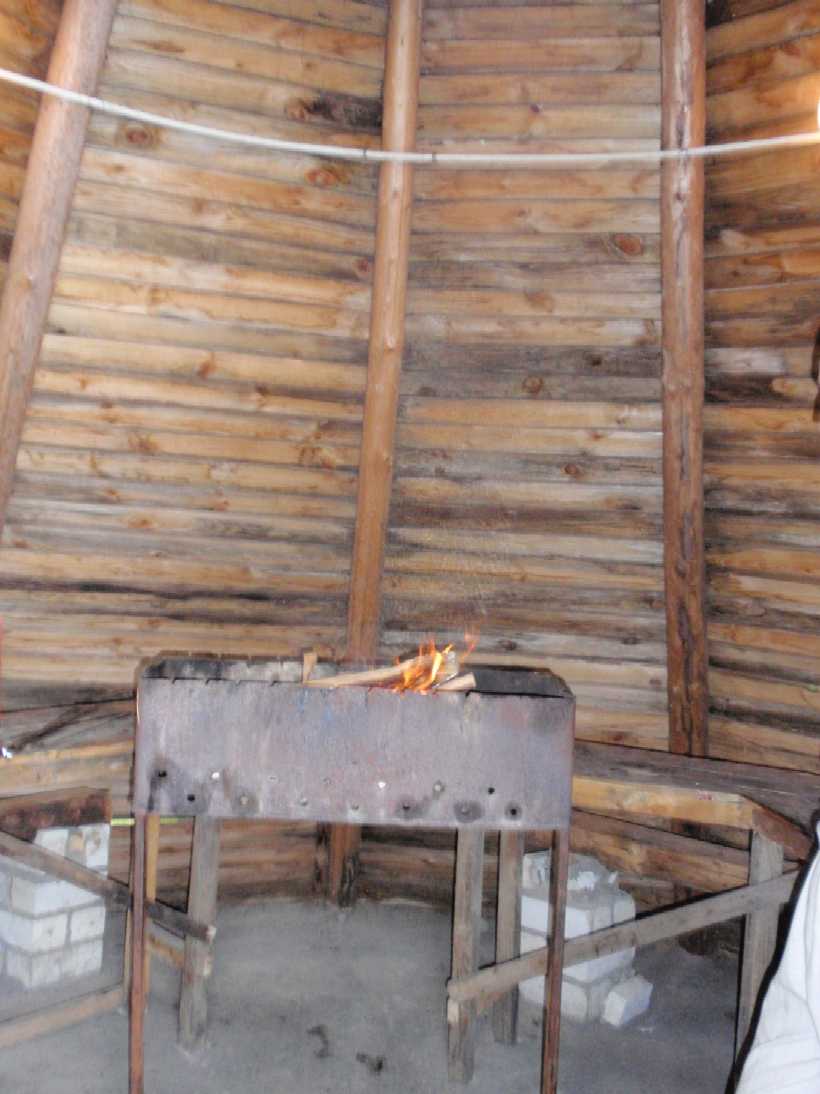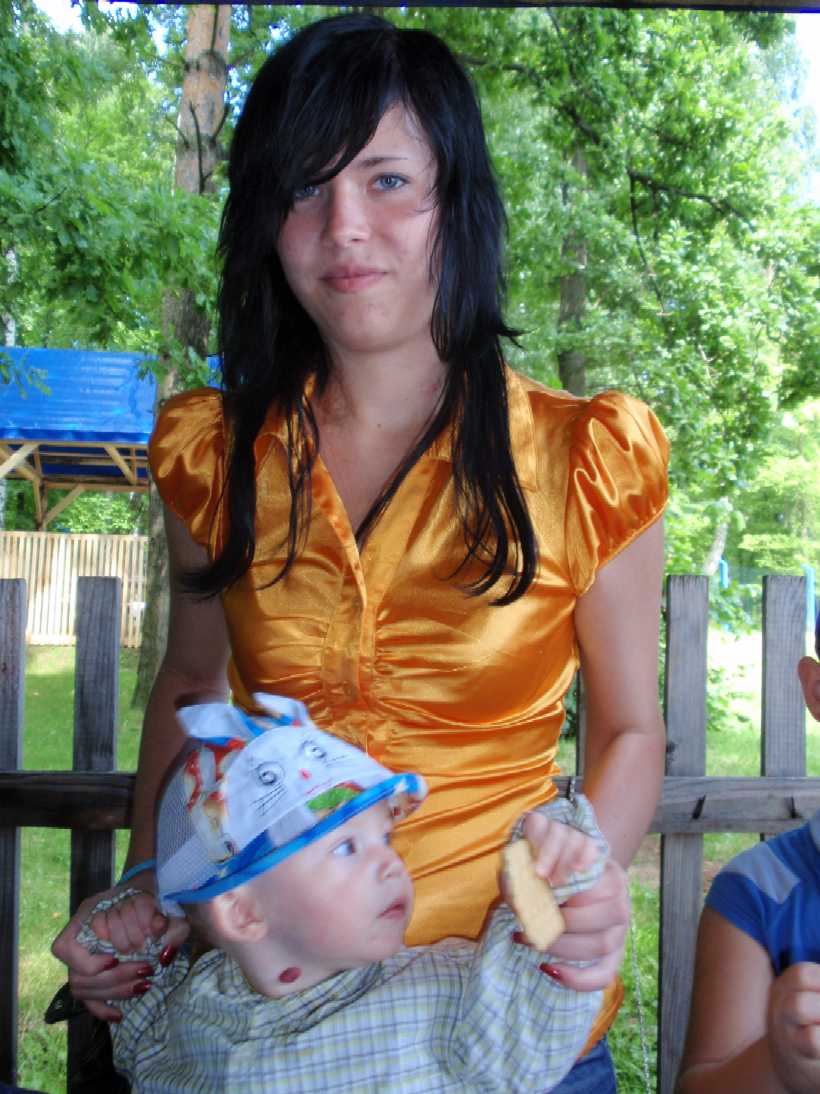 ***********************************************************

CLICK for video of all singing and eating at the table. Sergay and Natasha spontaneously put their rings together, and the table is scanned including Dad taking a some frames of himself.
Note: to open video you may have to click continue 2 to 4 times to actually open your video player.



***********************************************************