Last Update: Tuesday, January 14, 2014



The Home Page of My Son:
Third of 11 children, Alex was born August 1, 1971 in Orange, California.
Alex can get his head above water as shown in this picture in my backyard, June 25, 2011:
Alex, Ania, Brianna, and Anthony celebrating Dad-Grandpa's 70th Birthday
Virgina Home, May 27th, 2007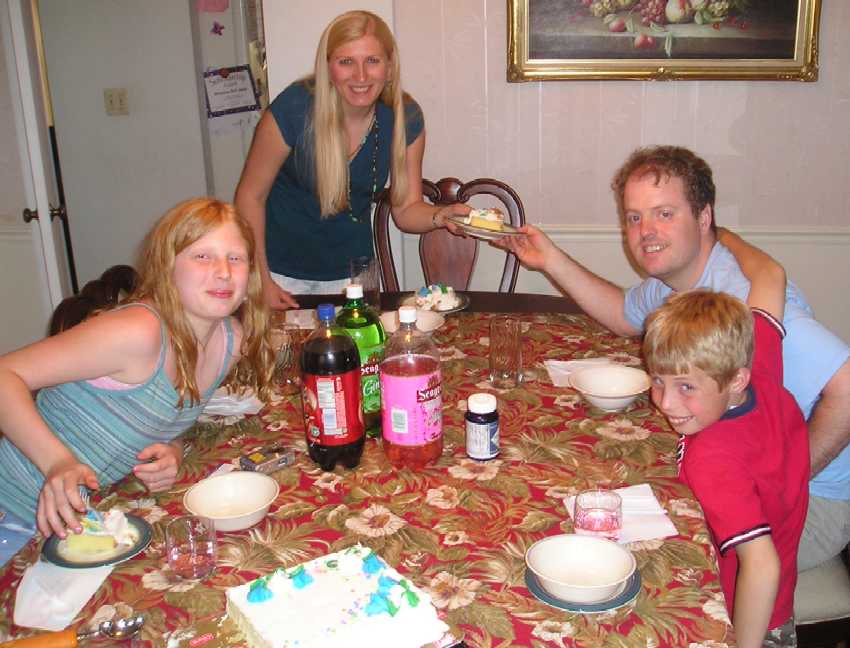 Alex, Wheeling West Virginia, May 25, 2007
His fit condition is a result of training for a 20Km race on the 26th.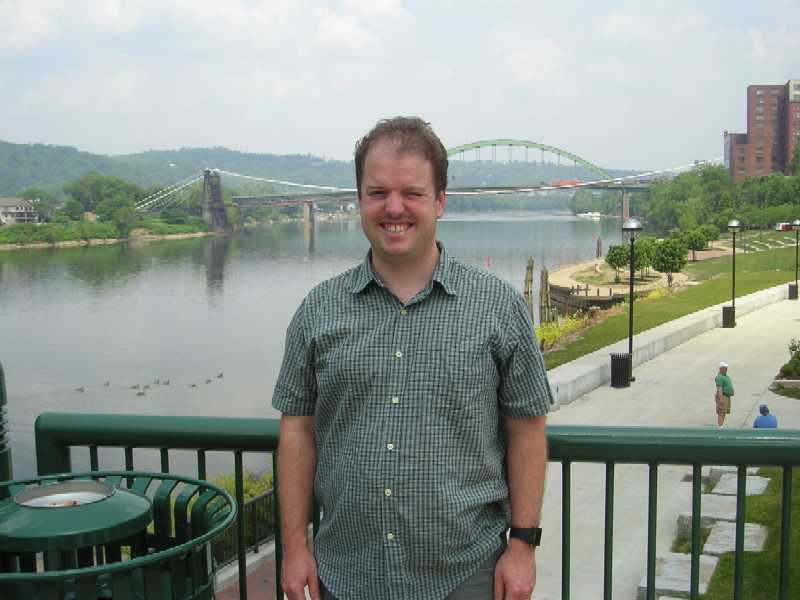 Here are some shots of my son's family taken Saturday, September 18, 1999 at their home in Chicago.

Alex pushes his children through his Chicago neighborhood in September, 1999.
| | |
| --- | --- |
| Ania sits at her sewing/ironing location in Chicago home. | A. Neal de Gaston with his older sister, Brianna, September, 1999 |

Alex with Brianna in front of Dad's first home at
4506 Rose Hill Dr., Alexandria, Virginia.
March 27, 2005


Brianna & Anthony in Taekwondo suits, March 28, 2005.
Alex and Ania have two children:
Brianna was born on April 23, 1995.
Anthony Neal was born on April 26, 1997.
Click here for Alexis' Home Page!
Alex on Day 1 (August 1, 1971) and at about 2 1/2 years old
Alex at 3 years 4 months and 6 months left to right